Check it out: Purina reveals pet heroes
Pets and humans are "Better Together," which is why the brand is giving them an award.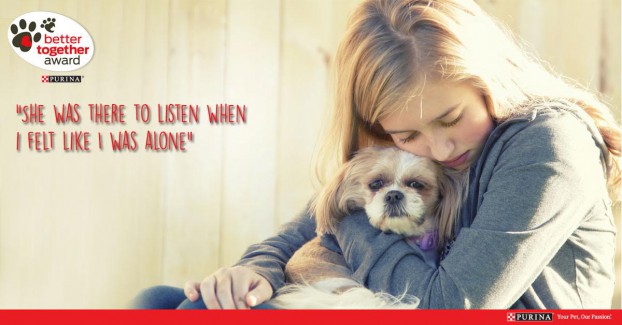 A pet doesn't have to save a life to be a hero.
Pet care brand Purina has launched a new contest for Canadians to submit why they and their pet are "Better Together" as part of its long-running Animal Hall of Fame initiative, which honours animals who have helped save the life of a human.
Until June 22, the Nestlé brand is asking Canadians to share their stories of why their pet is a hero, even if they haven't technically saved a life. A panel will choose the top 20 submissions and Canadians will be able to vote online for the winner beginning in September, with the newly-created "Better Together Award" given out in October.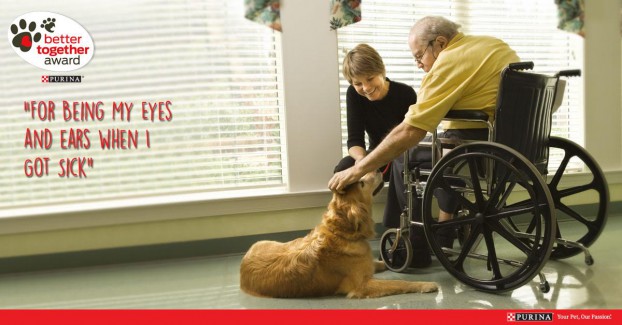 So far, examples of stories shared include a cat that has helped her owner cope with severe depression and a dog who visits children with special needs and brightens their day.

Purina will be driving traffic to the contest site with a Facebook buy taken on by Group M. Campaign creative was done by the internal Purina Canada agency team with technical production from Red Urban.

The Purina Animal Hall of Fame program, coordinated by PR firm Environics, is now in its 47th year.