Cannes 2015: Canada nabs Health Lions shortlist noms
JWT gets a few nods for SickKids, while DDB makes the list for spots featuring carnal desire and clean crotches.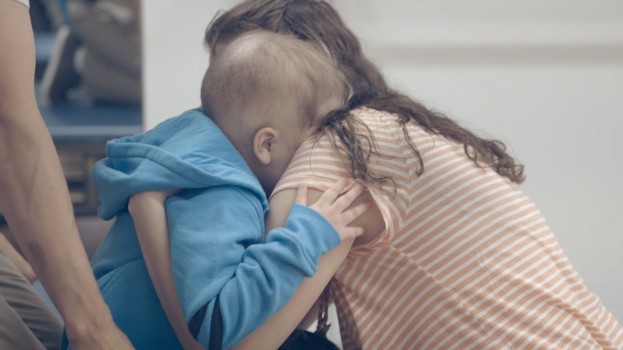 Let the shortlist suspense begin.
This morning, the Cannes Health Lions festival jury released the first batch of nominated work.
Canada was a no-show in the Pharma category, but the country made a comeback in the Health & Wellness category, thanks to agencies JWT and DDB. Together, they received seven mentions on the list this year.
JWT's work for SickKids, "Better Tomorrows," in which the hospital revealed the inner workings, people and triumphs that take place behind its four walls, received a nod under the Integrated sub-category. Three spots from that same campaign, "Phil & Danielle," "Kael" and "Sandra & Paul" (see below), each received a mention in the Film sub-category.
DDB received two shout-outs for its work with Johnson & Johnson's KY Touch brand. The nominations were given in the Radio – Use of Music/Sound Design for spots "Man Boobs" and "Bald Spot," which featured wives singing to their husbands, who have let go of themselves over the years, with sexual desire (all thanks to KY Touch, of course).
And finally, DDB also received a nod in the Film sub-category for another piece of work with Johnson & Johnson, this time for brand Neutrogena Men. The campaign, called "Junkface," showed the questionable result of men using the same soap for their face and nether region (a.k.a. crotch).
Canada's not off to a great start, if compared to last year's shortlist appearances. In the inaugural Cannes Health Lions festival in 2014, the country counted five agencies on the shortlists across both Pharma and Health & Wellness (of which there were 16 and 45 entries, respectively, from Canada this year).
The winners for the two Health categories, as well as Grand Prix for Good, will be announced later this afternoon.
SickKids and JWT
"Better Tomorrows"
"Kael" and "Phil & Danielle"
DDB and Johnson & Johnson
KY Touch
"Man Boobs" and "Bald Spot"
DDB and Johnson & Johnson
Neutrogena
"Junkface"
Check here for all of strategy's coverage of the 2015 Cannes Lions International Festival of Creativity.