Stop the Press(es): Lg2 and DDB each take home a Lion
The shops nabbed a Silver and a Bronze, respectively, for illustrations created for a beer brand and a video-streaming giant.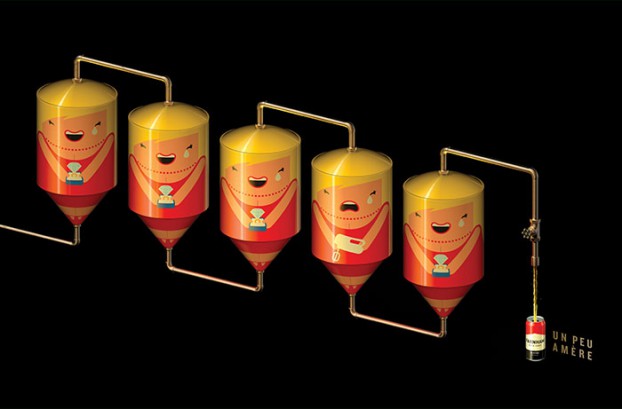 Not too shabby, Canada. Of the impressive 515 entries that made the Press cut yesterday, only 79 were chosen winners on Monday, with two of them being from the Great White North.
Lg2 and Farnham Ale & Lager are likely not feeling "A Bit Bitter" after winning a Silver Lion. The print campaign, which used the clever play on words to describe both the taste of the ale as well as the bitter relationship dynamics between man and woman ("Spouse") and football teams ("Soccer"), was the only Canadian duo to pick up a Silver medal in Press.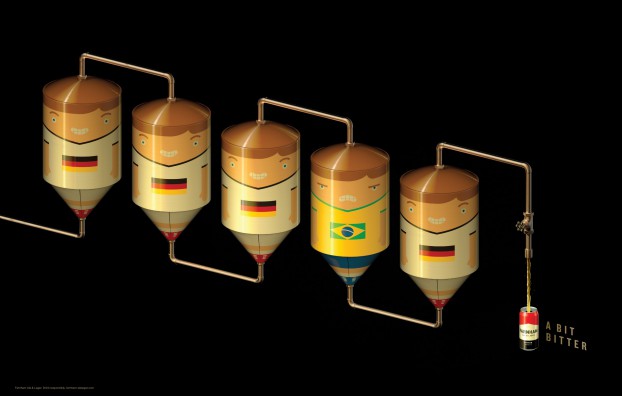 DDB Canada (Vancouver) and Netflix managed to take home a Bronze Lion for the print ads "Life of Pi," "Fargo," and "Ghostbusters" that are a part of the on-demand video streaming company's "You Gotta Get It to Get It" campaign (which also won a Bronze Lion in the Film Craft category in 2014). Each of the ads were an ode to classic films and their memorable characters/scenes, depicted through quirky illustrations.

One would say that the Press category is nearing extinction, said Pablo Del Campo, jury president and Worldwide CD at Saatchi & Saatchi, at a Monday morning press conference where the winners were first announced to media. But even with the industry's grim view of the medium, agencies and brands continue to flock to the category. It was recorded as having the second-most entries this year, with 4,470 submissions worldwide (however, only 63 of those were from Canada).

Del Campo says the jury actually had a difficult time finding work deserving of a Gold at first, but eventually chose ten outstanding pieces to take home the top prize. Of those, the City of Buenos Aires' "Dog," "Baby," "Squirrel" and "Moths" prints ads were given the Grand Prix Lion.

"It was a fresh, creative approach, very brave," he said of the campaign, which the jury unanimously chose to take home the coveted prize. "There were other great ideas that we loved, one for Smart and another for Coca-Cola, but we thought this one was a little bit more challenging and far from the comfort zone. We understand that a city is also a brand that needs great ideas in order to grow."