Leo Burnett wins a Glass Lion #LikeAGirl
The Grand Prix went to another feminine hygiene campaign, Whisper Sanitary Napkins in Mumbai, India (pictured).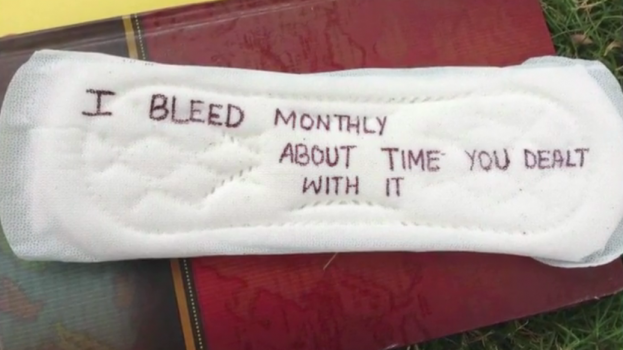 If there was one category Leo Burnett's "#LikeAGirl" campaign was going to win, it was in one that recognized campaigns that push gender equality forward.

The inaugural Glass Lions awarded eight campaigns out of the 166 entered this year (Canada entered six and was shortlisted for two). There was no Gold, Silver or Bronze distinctions, only a Grand Prix and seven Glass Lions.

The Grand Prix went to Procter & Gamble's Whisper brand in Mumbai, India, for the "Touch the Pickle" campaign by BBDO India. The premise of the campaign is that, in India, there are many taboos around girls getting their periods, and when girls start menstruating, they're introduced to a long list of things they shouldn't do. Most homes in India contain a pickle jar, and girls with their periods aren't allowed to touch the pickles inside because they're considered "unclean" and therefore could make the pickle rot. So Whisper started a campaign (watch case study video below) to lift the shame around menstruating and being a cultural conversation, which turned into a movement (evidenced in the image above).

Jury president Cindy Gallop, founder/CEO of IfWeRanTheWorld/MakeLoveNotPorn, said that #LikeAGirl was one of three other campaigns that were in contention for the Grand Prix, but ultimately the Whisper campaign rose to the top.

"What really made us unanimously feel that this deserved the Grand Prix was the fact that we have in 'Touch the Pickle' a campaign that actively takes on and challenges a huge gender issue that actually affects every single woman, [and] that does it in a way that is unafraid, is open, innovative, disruptive.

"This campaign is absolutely rooted in the brand values, the product, there is a responsibility there that the brand is taking on and we'd love to see more brands take on. And the nature of this campaign is particularly innovative when you consider the specific market for which it was created and which it has had a significant and quite an extraordinary effect."

Cannes Lions CEO Philip Thomas announced that all the money paid to enter the Glass Lions will be donated to charity. The festival has partnered with Inpact, a platform that brings charities and brands together, to set up a site that gives each Cannes delegate the power to donate 10 Euros a day to one of 10 charities of their choice.