#LikeAGirl wins PR Grand Prix
The campaign, with PR out of the U.S., also picked up a Gold, while Grey Canada picks up another Gold for "Groceries not guns."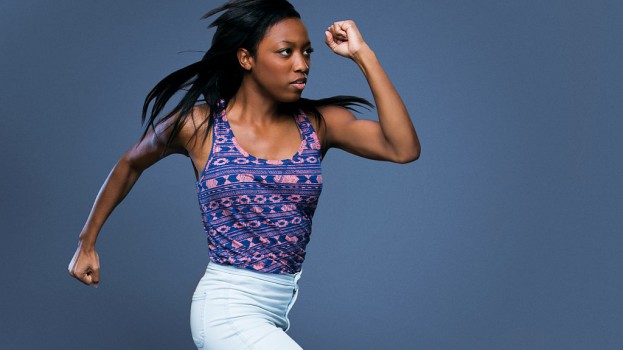 Well, we knew Leo Burnett's "#LikeAGirl" campaign would rake in the awards, and now it's raked in a Grand Prix.

Though Canada's claim on this one is a bit muddy – in the official list handed to media, the campaign's country is listed as USA for PR (as well as  Media, though it's listed under Canada for the other awards so far). That's because the PR portion of the campaign was handled by MSLGroup out of New York. Under "entrant/agency" it lists both MSLGroup and Leo Burnett Toronto.

So can Canada claim this as our win? When strategy reached out to Cannes Lions to clarify, Alice Staite, head of entries at the festival, wrote in an email: "The entries into PR and Media were entered by MSL and Starcom, both in the U.S., so the wins will be announced as such. When we announce the number of trophies by country in the Cannes Report we give a Lion to each country credited."

So it's fair to conclude that any #LikeAGirl win is a win for Canada.

There was also some questions regarding whether this campaign can be considered "PR-led."

During the press conference announcing the winners, before discussing the Grand Prix, jury president Lynne Anne Davis, president and senior partner, Asia Pacific, at FleishmannHillard, said: "We were hard on a program [being] PR by design, that it was prioritized and not an outcome of a larger campaign."

However, when questioned by the audience about whether the campaign can really be considered PR-led, Davis (who was moved to tears when speaking about the campaign's societal impact) said, "I think this was a great example of starting a lot of conversations, and that is a place where PR can play a role." A jury representative added that it was agreed that the campaign was "integrated by PR."

#LikeAGirl also won Gold in the sub-category of Integrated Campaign led by PR.

There was another Gold in PR that unquestionably counts as a Canadian win – though it's actually a U.S. campaign.

The "Groceries not guns" campaign for Moms Demand Action for Gun Sense in America by Grey brought in another Gold after already winning Gold in Promo & Activation. The campaign, which put pressure on Kroger grocery stores to change their open-carry policy, won in the sub-category of Public Affairs and Lobbying.

In total, 79 PR awards were handed out from 1,969 entered. Canada had entered 19.