Canada has 11 more chances in Cannes
Our country picks up noms in Film Craft, Branded Content and Titanium and Integrated.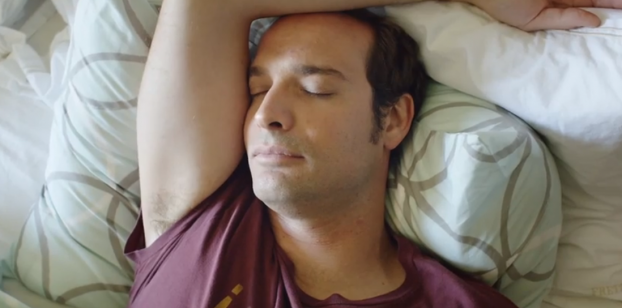 By Josh Kolm, Jennifer Horn and Emily Wexler
Film Craft: 4
Peanut Butter Cheerios (General Mills) "Dadhood" Tribal Worldwide Canada
Script
Casting
In an attempt to destroy the "dumb dad" trope found in many spots, a father walks through his home, explaining in a tongue-in-cheek way just how much work a good dad does, giving piggyback rides, answering repeated screams and serving breakfast along the way.
Netflix "Airport" DDB Canada (Vancouver)
Script
Tackling one of the most common rom-com cliches, a man races through an airport to stop his one true love from getting on a plane that will take her out of his life…because he needs her to tell him their Netflix password.
Prince Edward County "Price of Progress" BBDO Toronto
Script
To get travellers to consider Ontario's Prince Edward County as a vacation destination, the video features a voiceover asking whether modern urban living – pollution, big box stores and frozen dinners – is really the kind of progress we are looking for, all while beautiful, serene shots of the region's rolling waves, farmer's markets and fruit orchards are shown.
Titanium & Integrated: 2
Always (Procter & Gamble) "#LikeAGirl" Leo Burnett
Already a big winner at the festival so far, in the viral spot, Always and the Toronto, Chicago and London offices of Leo Burnett, and Holler London, filmed girls of different ages reacting to phrases like "run like a girl" or "throw like a girl." Some younger girls took it to mean "run/throw as fast as you can," showing they haven't yet been affected by the term. Teens and young women, however, demonstrated the negative meaning of the expression by feebly running and throwing a ball.
Moms Demand Action for Gun Sense in America "Groceries not guns" Grey Canada
Another campaign that has done well in Cannes, this one included an online video, "Not Allowed," which showed items like a skateboard and ice-cream banned from Kroger stores, while firearms are still accepted. The campaign also included an online call to (no) arms, rallying celebrities and citizens behind the cause, as well as the "World's Longest Receipt" where people could state how much they're spending at other retailers as a result of them boycotting the chain.
Branded Content & Entertainment: 5
Wrigley Canada "Struck by a Rainbow" BBDO Toronto
Fiction: Online (15 minutes or under in length)

Spoofing both the overly-emotional docs and long-form advertising that tend to dominate awards shows, Skittles' own mini-documentary follows a man who perseveres through one of life's toughest challenges: being turned into candy after being struck by a rainbow.

Canadian safe school network "Kids read mean tweets" John St.
Non-Fiction: Online (15 minutes or under in length)

In this campaign, the organization parodied the ever-popular "Celebrities Read Mean Tweets" segments from The Jimmy Kimmel Show. As the video goes on, and more kids read the sexist, homophobic, racist and simply hurtful things that are said online, the laugh tracks in background gets less and less enthusiastic, showing that these things aren't funny when it's not a famous face reading them.

Reviveaphone "Reviveaphone" Lg2 Montreal
Non-Fiction: Online (15 minutes or under in length)

This video follows a man as he travels to Australia where, due to the time zone, the world's first iPhone 6 was sold. He goes to great lengths for his goal, including buying a spot from the first person in line at Brisbane's Apple Store, but it ends up being worth it, as he is the first to walk out with the new phone in hand…which he promptly takes back to his room and drops in a pitcher of beer. Once the phone appears to have died, he uses Reviveaphone, a then-new product that fixes liquid damage, to bring it back to life.

Sony Computer Entertainment America "Gran Turismo 6 Launch Campaign" Spy Films Toronto
Integrated campaign led by content platform

The feature-length film, called KAZ: Pushing The Virtual Divide, was created by Spy Films to document the passion and creative drive of Kazunori Yamauchi, the man behind racing game Gran Turismo.

Always (Procter & Gamble) "#LikeAGirl" Leo Burnett Toronto
Original branded digital or social media