Online video grows up
Is it time advertisers got over their misconceptions about working with digital video creators?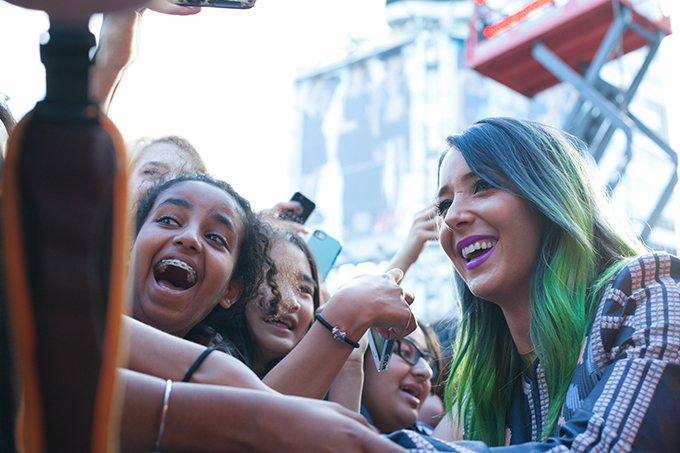 Despite celebrating its 10th birthday this year, YouTube is, in the grand scheme of advertising platforms, still a relatively young outlet – just heading into the tweens. Much like real-life tweens, grown-ups often have a hard time taking the channel seriously.
That's not to say it hasn't achieved great success. YouTube holds the title as the second most popular search engine online, behind Google. But therein lies one of the biggest challenges of digital video platforms. Success often relies on discoverability: is the video being shared widely and by the right people? Is it novel enough to get talked about? Are people even watching?
While user-generated sites have led to average Joes receiving their 15 minutes of fame, the unpredictable nature of these platforms has also kept advertisers at bay, says Michael Wayne, CEO of Kin Community, a San Francisco-based multi-channel network (MCN) that recently opened its Canadian office, partnering with Corus. It's hard to get advertisers, who like predictable, targeted audiences, to commit when there's a melee of content (it's not easy to guess what will be a hit) and so much emphasis is placed on "going viral." While YouTube might be destination unto itself, it can often feel like its content isn't.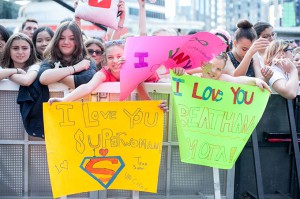 There's simply too much content, says John MacDonald, VP television, head of women and family, Corus, and a perception that online video quality is not high enough for advertisers to put dollars against the content.
But despite this, Corus, along with other traditional broadcasters and MCNs, are banking on the fact that the online video market is finally maturing, and they want to be out in front of the move to digital.
"We've been creating digital content ever since the distribution of content online has been viable. And I think we, like many other producers and broadcasters, have been looking for ways to truly commercialize it," says MacDonald. "It's one thing to be able to do it technically. It's another to see if there's a business there."
Initially, he says, digital content from a linear TV perspective was really only good at augmenting existing traditional content – marketing material or webisodes.
"But clients are starting to demand [original digital content]," he says. "And at Corus, we tend to follow the money."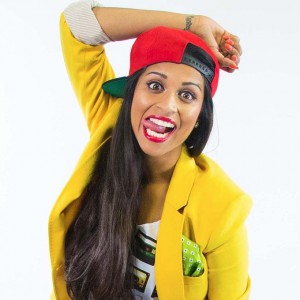 The company made an equity investment in Kin, inviting the MCN to set up shop at Corus' Canadian headquarters in Toronto, a move MacDonald says it wouldn't have considered two years ago.
In May, the company announced its first two digital channels, SimplyCherCher, starring Corus' Game of Homes judge Cheryl Torrenueva, and Pardon My French, starring Hockey Wives' Maripier Morin.
At this year's NewFronts presentation in New York, more than 100 new "shows" were pitched to advertisers. These aren't your traditional TV shows, but rather shorter, consistently aired segments featuring well-known creators (the colloquial term given to folks who regularly upload video content online). Collective Digital Studio (CDS), which just opened its first international office in Toronto, for example, has two Canadian shows, including Epic Tool Time, starring Montreal-born YouTube star Harley Morenstein, and Shaycation, starring Mississauga-born Shay Mitchell of Pretty Little Liars as she travels the world. Epic Tool Time is a continuation of Morenstein's Epic Meal Time channel (through which he has more than 6.7 million subscribers, and more than 800 million views overall) as he tries to create manly crafting tools.
And though those numbers are impressive, Jordan Bortolotti, EVP of CDS Canada, says it's the true Bieber-esque devotion people have to these stars that should get advertisers salivating.
He points to the recent YouTube Fan Fest, held in Toronto in May, in which 15,000 screaming teens and tweens lined Yonge-Dundas Square and the Google offices for a chance to see, and possibly even meet their favourite stars. "People were freaking out," he says.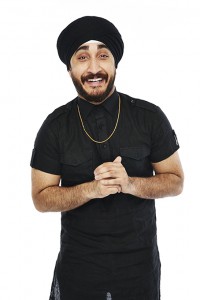 What's more, Canada punches above its weight in terms of online content consumption, he adds. CDS stars – which include Morenstein and Markham-based Lilly Singh (iiSuperwomanii with 5.7 million subscribers) – have more than 70 million views in the country alone.
But despite this fan love, marketers are still hesitant to put their money behind the stars. While Canadians watch an average of 24 hours of YouTube per month (according to ComScore), a PHD/Touché study from 2013 found that advertisers allocated only 1% of their media budgets toward it. Bortolotti says it's largely because brands simply haven't made digital video a priority – though that is changing. In its annual media spend study, ZenithOptimedia predicted online video advertising will grow 20% in Canada over the next year. And brands are delving in. In May, Taco Bell, along with Grip, partnered with Epic Meal Time to create an "epic" Quesarito (38,000 calories) to introduce the dish to Canadians. To date, the vid has received more than 800,000 views, and they've been pleasantly surprised by how many of those were Canadian, says Bortolotti (though he wouldn't get into specific numbers). He says Epic Meal Time was approached because of the shared Canadian demo between the QSR and the YouTube channel.
Early adopters like travel agent Contiki and Red Bull have also been active in recruiting YouTubers to help promote their wares: a 2013 Contiki campaign out of Canada tapped eight YouTubers to travel to various destinations and make videos. The Canadian arm of the brand achieved 35% of its 2013 sales during the eight-week campaign run, resulting in the global rollout of the initiative in 2014. Meanwhile, Red Bull has made various creators "opinion leaders," inviting them to attend events and the like.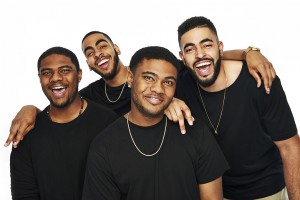 Helen Pak, president and CCO, Havas Worldwide Canada, concurs brands are starting to increasingly look for partnerships with these creators. However, there is a perception – whether warranted or not – that production value still isn't strong enough, and the lack of reliable metrics or available case studies make marketers wary of investing too heavily in this space. Indeed, at press time, though many Canadian MCNs had "significant" partnerships with advertisers in the works, few had signed on, and fewer had metrics to showcase their effectiveness – especially at a sales level. (And most felt like one-offs, not deep, integrated marketing programs.)
But the reality is that a lot of people of certain generations – meaning anyone over the age of 20 – might not really grasp how popular these creators are: we're talking tear-inducing-when-they-sign-a-cell-phone-case, wait-three-hours-for-a-hug popular.
"The average Much/MTV employee is quite young," says Justin Stockman, VP specialty channels at Bell Media. "And we felt a [knowledge] gap around star power. And for us to feel that gap, then I imagine a lot of advertisers and marketers are [out of the loop] as to how relevant this space is.
"These creators are stars. Plain and simple."
And bridging that knowledge gap is where Much is trying to come in.
It just launched its own MCN, Much Digital Studios, signing 10 Canadian creators, including JusReign (530,000 subscribers), 4YallEntertainment (260,000 subscribers) and Mila Victoria (79,000 subscribers).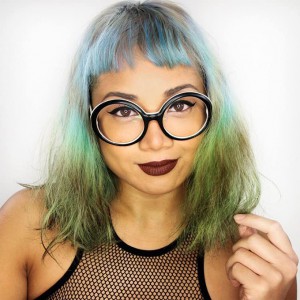 The decision to get into the MCN game wasn't driven by the potential profit (MCNs get a cut from the advertising deals they negotiate on behalf of their clients), but rather the belief this could help strengthen the existing Much and MTV brands, says Stockman.
He says they identified the opportunity to get into this space about a year ago, but only got the go-ahead in January. Though the linear channels' audience viewership has remained steady, it isn't growing, he says. And since both channels are so youth-focused, it made sense for the company to go where the youth was going (a recent JWT study found 70% of generation Z consumers globally watched more than two hours of YouTube each day).
But more importantly, he says they heard advertisers wanted more ways to get in front of youth audiences, especially online. Stockman says advertisers know they want to do original online content, but they aren't quite willing to nix a traditional media buy completely.
He also hopes to address concerns over the "bleeding audiences," that is, though Canadian YouTubers naturally have more Canadian audiences, there is a global reach when it comes to numbers.
"We're very conscious of the fact that of a million followers, only a percentage is going to be Canadian. And of course, because [a YouTuber] is Canadian, a higher percentage of his followers will be Canadian than in general," says Stockman. "But we're also a traditional media company connected to this multi-channel network , so we have Canadian media assets to help amplify [the message]."
So a company like Much can provide that deeper traditional media presence, as well as work with new creators, he says. What's more, Much has the facilities to address issues around things like production values – even though he says YouTube's more raw, DIY aesthetic is what resonates well with youth. ("Young people are really drawn to the personalities of these creators – they want to know who these people are," he says. "They look at YouTube creators as this bridge between them and a traditional celebrity because [creators] are just being themselves…but they're actually really famous.")
The department of three is less than three months old, and the goal for phase one is to sign a community of approximately 100 Canadian content creators (for reference, CDS has 1,000 channels while Disney-owned Maker Studios has 55,000). Phase two would be to start launching original series both digitally, but also on linear. And Much is already putting the talent to use: though plans were being finalized at press time, Stockman says they will integrate the signed YouTubers into the annual Much Music Video Awards – the channel's biggest event of the year – including a pre-show show, and possibly having some behind-the-scenes coverage on the creators' owned pages.
"We entered [the MCN] thinking, 'They get to work with us, this big media company. Lucky them,'" he says. "But we've learned we're going to get as much out of this as they are. These creators are super relevant, super important and super connected to our audience."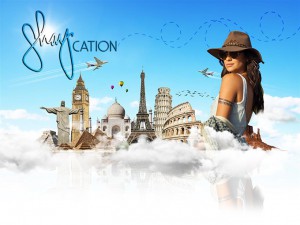 That's not to say people are moving away from linear entirely. Indeed, Stockman hopes some of its creators will help bring their audiences back to MTV and Much. What's more, scripted TV will remain a big draw for networks, and MacDonald isn't sure if scripted shows will ever find the same success online, in terms of ad support, as they do on television.
A look at this year's NewFronts shows some promise online – including the CDS-announced Maximum Ride, based on a James Patterson novel, with popular YouTuber Jenna Marbles executive producing; the Machinima-backed Dial H for Hero, in which a girl has super powers based on trending topics on Twitter; and ToyDetective, in which YouTube youth EvanTubeHD solves mysteries around missing toys. Even MacDonald admits he might be wrong about scripted television. "Anything is possible."
Canada's got talent
There may be a lot of YouTubers out there for brands to choose from, but for those interested in sheer scale, look no further than these top Canadian creators.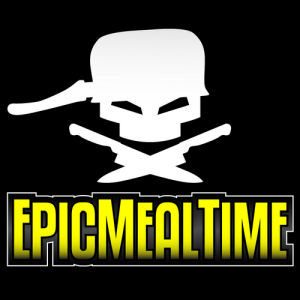 Epic Meal Time
Real names: Harley Morenstein, Sterling Toth, Alex Perrault, Tyler Lemco, David Heuff, Josh Elkin, Ameer Atari
Location: Montreal
Theme: Extreme cooking (going to the extreme ends of calorie counting)
Subscribers: 6.7 million
Frequency: Two per week
Views per video: 150,000 to 1.5 million
VanossGaming
Real name: Evan Fong
Location: Toronto
Theme: Funny videogame commentary
Subscribers: 12.6 million
Frequency: Three videos per week
Views per video: Four to 17 million
WatchMojo
Real ID: A collective studio
Location: Montreal
Theme: Top 10 lists
Subscribers: 8.1 million subscribers
Frequency: 30+ per week
Views per video: 70,000 to two million
iiSuperwomanii
Real name: Lilly Singh
Location: Markham, Ontario
Theme: Comedy/skits (often based on her Indian background)
Subscribers: 5.7 million
Frequency: One to two per week
Views per video: 150,000 to five million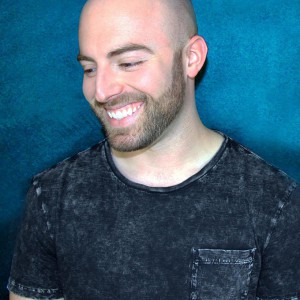 Matthew Santoro
Location: Toronto
Theme: Top 10 facts ("that'll blow your mind")
Subscribers: 4.1 million
Frequency: Four to nine per month
Views per video: Two to four million
Monstercat
Real ID: A music label
Location: Vancouver
Theme: Electronica music
Subscribers: 3.2 million
Frequency: Two to four per week
Views per video: 150,000 to 750,000
ASAPScience
Real names: Mitchell Moffit, Gregory Brown
Location: Toronto
Theme: "Awesome" science
Subscribers: 3.9 million
Frequency: Three to five per month
Views per video: 600,000 to six million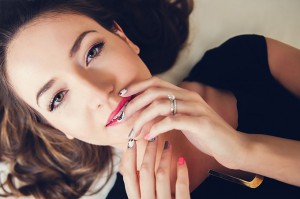 CutePolish
Real name: Sandi Ball
Theme: Nail art
Location: Ontario
Subscribers: 2.4 million
Frequency: One per week
Views per video: 200,000 to two million

Kidrauhl
Real name: Justin Bieber
Theme: Music
Location: L.A. (by way of Ontario)
Subscribers: 2.7 million
Frequency: One per month
Views per video: Two to seven million

MrSuicideSheep
Theme: Electronica music
Location: Vancouver
Subscribers: 2.3 million
Frequency: Four to six per week
Views per video: 200,000 to 650,000