Cannes wrap-up: A big year for Canada
See the final awards tally, plus a look back at our coverage from the festival.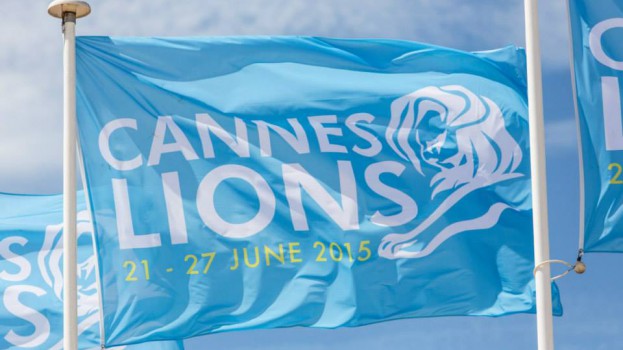 It was indeed a big year for Canada in Cannes. Our country came away with the most Lions we've ever won – 43 awards in total (see the breakdown below).

Over the course of the week, we caught up with several Canadian judges to get their takes on their respective categories, and Canada's performance at Cannes. Watch our interviews with Google's Michael Joffe, Grey's Patrick Scissons, Media Experts' Penny Stevens and Leo Burnett's Judy John.

We also caught up with DDB's global CCO Amir Kassaei, who had some strong words for the industry and its preoccupation with being on the cutting edge of technology. We spoke with Reza Izad, CEO and co-founder of Collective Digital Studios, who talked about partnering with content creators in the YouTube era. And we saw how different brands are attempting to make positive change through advertising.

During the final award show, Agency of the Year went to R/GA; Independent Agency of the Year was awarded to Droga5 in New York; Heineken was honoured as Creative Marketer of the Year; Holding Company of the Year went to WPP for the fifth year in a row and Network of the Year went to Ogilvy & Mather for the fourth year in row; the Palm D'Or for the top-performing production company went to Smuggler USA; Al Gore received the Lion Heart award for using brand power to make a positive change in the world; the Grand Prix for Good went to the ALS Society's Ice Bucket Challenge; the Lion of St. Mark lifetime achievement award was given to founder, chairman and CEO of R/GA Bob Greenberg.

Here's the final tally of Canada's Lions (including Health Lions):

Grand Prix: one
Gold: 11
Silver: 13
Bronze: 15
Titanium: one
Glass Lions: one
Young Lions: one (Silver)

Total: 43

Here's the breakdown by agency: 

Leo Burnett Toronto: 16* (one Grand Prix, seven Gold, three Silver, three Bronze, one Glass, one Titanium)
Grey Canada: nine (four Gold, four Silver, one Bronze)
Lg2: five (two Silver, three Bronze)
DDB: three (one Silver, two Bronze)
BBDO Toronto: two (one Silver, one Bronze)
FCB: one (Silver)
JWT: one (Silver)
Brad: one (Bronze)
Bruce Mau Design: one (Bronze)
John St: one (Bronze)
Juniper Park: one (Bronze)
Rethink: one (Bronze)

*includes PR Grand Prix and Gold Lion and Media Gold and Bronze Lions for #LikeAGirl, which were entered by MSLGroup New York and Starcom Mediavest Chicago, respectively

Read about the winners in the respective categories below.

Titanium and Integrated: two wins

Branded Content & Entertainment: four wins 

Product Design: none shortlisted (though read about the Canadian Grand Prix connection) 

PR: three wins (including a Grand Prix)

Media: two wins, plus a Young Lions Silver

Creative Effectiveness: none shortlisted

Promo & Activation: three wins

Image via the Cannes Lions International Festival of Creativity Facebook page.