Durex's Canadian positions
With the "Maple Cinnamon Twist" and "Beaver Tail," the brand gets patriotic to kick off its new campaign.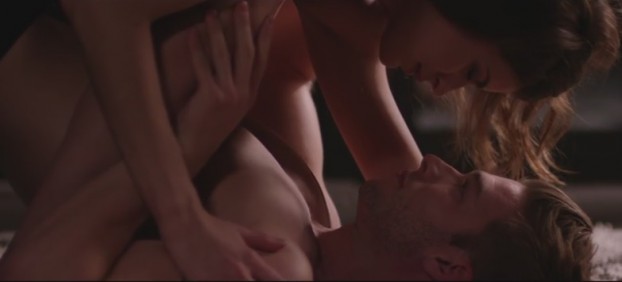 Durex Canada is taking a playful – and patriotic – approach to its new campaign.

To promote its Durex Play Pleasure Gels, the brand and Isobar Canada have created a campaign called "Why Wait?" centred on getting couples to stop limiting themselves to Valentine's Day and birthdays. "The intent behind 'Why Wait' is to empower couples to explore their spontaneous side and to not just wait for special occasions to spice things up," says Indresh Kohli, marketing director for Durex Canada.

The campaign has kicked off with a racy new video spot on Facebook and YouTube featuring some uniquely Canadian positions – including the "Niagara Falls" and the "Beaver Tail." That spot will be seeded through partners like Buzzfeed, Vice and other relevant bloggers. Aegis Innov8 is handling media for the campaign.

Warning: while there's no actual nudity, the video is somewhat NSFW.

Though Durex Canada already has "strong double-digit growth" in what's a traditionally flat category, Kohli says the goal behind "Why Wait?" is also to remove the stigma attached to lubricants and have younger couples in particular perceive them instead as part of a normal, healthy sex life. "As we were listening to consumers, particularly younger couples, they struggle with the relevancy of pleasure gels and lubricants as whole," Kohli says. The idea with "Why Wait?" is to get them thinking about lubricants as an enhancement, not a solution to a functional problem.

The campaign also includes a Facebook contest where couples can enter to win VIP tickets for one of three "Durex Play Nights" concerts this summer. Fans attending the concerts will also have the chance to win VIP upgrades the night-of through a "gamified on-premise activation" that asks couples to name sexual positions they see before them – the cheekier, the better. "What we wanted to do was be there where our consumers happened to be," Kohli says, instead of limiting Durex's marketing to online and in-store only.

The "Why Wait?" campaign will also include a TV spot, launching July 6, with the whole campaign running through mid-September.