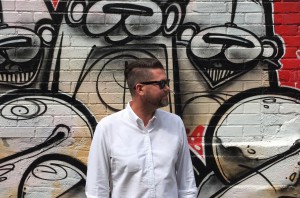 Digital and interactive production house Thinkingbox has hired the first member of a soon-to-be-expanded creative staff in Toronto, bringing on Christopher Halminen as creative director.
While Thinkingbox has always had creative staff in its first office in Vancouver led by creative director Troy Graham, Halminen is the company's first in Toronto, part of a new creative team being brought on to better serve the needs of current clients.
"Hiring a CD was always part of our long-term strategy for Toronto's business growth," says Amir Sahba, chief strategy officer and founder of Thinkingbox. "However, the growth we have had in Toronto during our four years here, plus our current clients' wishes to have a stronger creative team base out of Toronto, resulted in our hire of Christopher."
Halminen had been working as a freelance art director and ACD since August, when he left his position as ACD at OgilvyOne, where he led the digital accounts for Tim Hortons and American Express Canada. He has also been an art director at Critical Mass and MacLaren McCann.
Halminen will be working closely with Graham to ensure the offices on both coasts have a unified vision and can share talent and skills as needed.
"[Graham's] input and the learning curves we had as a company [in Vancouver] strongly influenced the type of person we wanted for this position," Sahba says. "Our shop is not only digital, but also very content heavy on top of our crazy activations. A versatile CD like Christopher was the ideal match for our shop."
Thinkingbox now has 20 staff in Toronto, though Sahba says Halminen is also being charged with growing the Toronto office. The company is planning to hire between 15 and 18 more creative, development and client service staff in the city, with a total of 30 positions open across Toronto, Vancouver and Los Angeles.
Image courtesy of Shutterstock