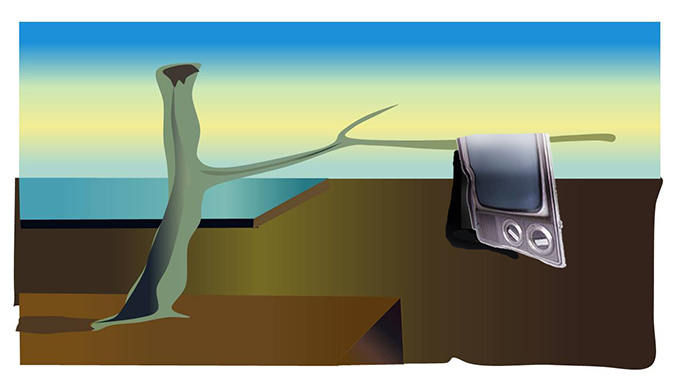 This story appears in the July/August 2015 issue of strategy.
By Rob Young
The 1931 masterpiece, "The Persistence of Memory," features melting clocks, generally considered to be metaphors for a new world no longer under the control of all-powerful time.
With apologies to Salvador Dali, we might replace the melting clock with a TV screen and consider this new media metaphor. Like Dali's time, the all-powerful TV medium, which has consistently ruled the consumer, ad and media world since 1955, is becoming weaker, de-stabilized and erratic.
Evidence of TV's devolution has been particularly noticeable this 2014/15 broadcast year.
Certainly the most telling proof has been the transfer of "Canada's number one ad revenue medium" title from TV to internet, based upon 2013 data. It has been argued that co-branded TV revenue deserves to be assigned to TV, not to internet, and under this accounting, TV held the top spot. But consider this: TV has suffered through two consecutive years of revenue decline relative to double-digit internet revenue growth, and I don't believe that's ever happened before. Our internal projections suggest internet wrestled the primary media revenue position away from TV in 2014, and will hold this new laurel for the foreseeable future.
Consider last February's CRTC pronouncement disallowing the simulcasting of the 2017 Super Bowl. This decision deprives Canadian advertisers of an important high-profile TV event, singles out and disrespects Bell Media by depriving it of commercial revenue, and more disturbingly, represents a policy-less judgment. Through this simulcast decision, the CRTC appears to have misplaced its priority to enhance Canada's broadcasting system in favour of Canadians' right to watch U.S. ads featuring half-naked women holding large burgers.
In an even more dramatic act of chipping away at the historic underpinning of the Canadian TV system, the CRTC announced that, starting next year, cable companies must offer $25 per month basic cable packages and allow consumers to access channels on a pick-and-pay basis. Might some specialty channels fold in the face of reduced sub revenue streams? Will ad rates and ad revenue decline if fewer consumers receive the channels? Will Fall TV negotiations be disrupted?
The broadcast fields have also been littered with staff cutbacks. Senior sales management ranks have undergone a dramatic alteration as presidents and VPs move to the competition, to other industries or countries, or simply disappear off the face of our media landscape. This is senior, high-profile talent who carry depths of knowledge and decades of corporate memory.
The U.S. TV Upfront presentations in New York featured the theme of "content, context and data." Behind the promises of dashboards, programmatic, addressability and DMPs, was the looming, shadowy presence of the internet. The TV industry uncharacteristically referenced, and therefore acknowledged, a competitive medium – the internet.
Here's one additional piece of erratic evidence: a presentation made by Susan Ellsworth, VP research director at OMD Canada, at a January 2015 Broadcast Research Council gathering quantified widespread media reports in the States signalling that TV tuning is in downturn mode.
But here in Canada, TV tuning remains virtually unchanged. Our PPM measurement technology captures cable, off-air and internet-distributed TV tuning. In the U.S., set-top boxes only capture traditional TV set tuning. As TV viewing shifts to smartphone or tablet devices, U.S. TV time is lost but retained here in Canada. It will be the TV industry's never-ending challenge to convince the media industry that TV numbers are right in Canada and wrong in the U.S.
Low-cost video tuning options that siphon 18- to 34-year-old consumer time and attention away from the subscriptions, fees and commercials that fund our broadcast industry's infrastructure is a cause for concern. In short, the consumer has a "video wallet" and the TV industry's hold on that wallet is weakening.
Erratic times herald changes in TV's entertainment and marketing role. TV's commercial delivery system will evolve to provide advertisers with cost-efficient targeting options. The cable industry's gateway fees will drop and specialty packages will deconstruct. Costs associated with the broadcast video distribution infrastructure will lower. Marketers' approach to video will evolve into plans that are phased in order to draw upon the ability of the TV medium to push – and internet's ability to pull – video messaging.
There is of course no doubt that TV is still a powerful medium but it is no longer an all-powerful medium. It is a medium that's experiencing the sort of erratic change that can melt a TV screen.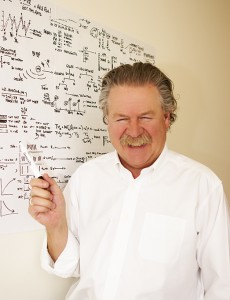 Rob Young is senior VP, director of insights and analytics at PHD Canada