Team Canada wants you to join the club
The Canadian Olympic Committee launches its new fan site ahead of Pan Am and Rio 2016.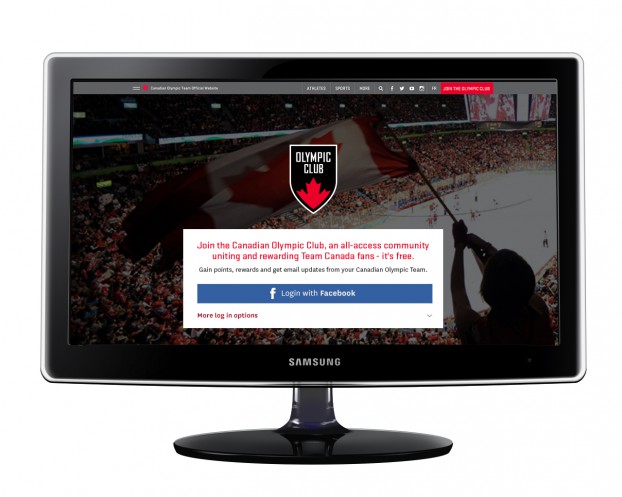 The Canadian Olympic Committee is using the Pan Am Games to help launch its new fan platform, OlympicClub.ca.

The new site, created by Toronto firm Zync, allows fans to create profiles and win prizes – both physical and digital – by using points gained by engaging (such as sharing content on social media or viewing posts about Games venues or athletes).

Points can be redeemed for downloads like special Facebook cover images featuring Canadian athletes, or use the points to enter contests for things like event tickets or merchandise. In the coming months, especially leading to the 2016 Olympics in Rio, features and prizes will become more elaborate.

"Strategically, we wanted to evolve it even further where we have more opportunities to engage year round," says Todd Denis, executive director of brand and digital marketing for the COC. "We have a natural massive audience built in every two years," Denis says, but it's admittedly difficult to get fans engaged in the interim periods between Olympics. The Pan Am Games (which kick off July 10), however, provided the perfect opportunity to engage Canadians now, a year ahead of Rio, since the Games are domestic and people will have the chance to see some of our athletes in action this summer.

Closer to Rio, the Olympic Club site will become more robust, and new native apps will be launched as well. "We wouldn't do that if we didn't see a multi-year roadmap," Denis says, adding that the organization doesn't want to launch "disposable apps" that people will delete after the Olympics are over.

About 95% of the Olympic Committee's social media engagement is organic, with little paid support although it does get some social support from its corporate partners. The Olympic Club initiative will be no exception, with most of the traffic to build its membership being driven by reaching the current one million Facebook and Twitter fans that Team Canada has.

Members of the Olympic Club will also provide regional insights for the COC (such as which sports are popular where), allowing it to create more relevant programs later, Denis adds.