Y&R folded into Taxi
Global chairman Peter Stringham says losing some clients was the main motivator behind the move.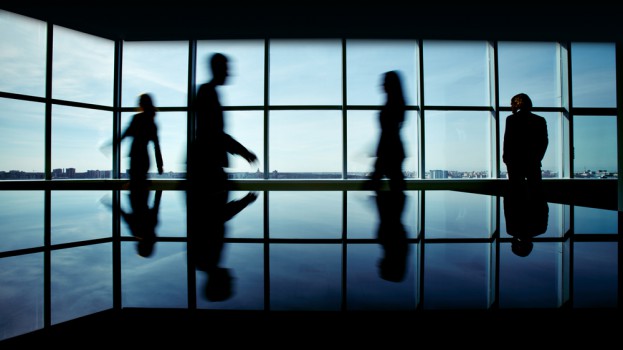 Young & Rubicam's operations in Canada have been combined under the Taxi brand.
The move has effectively retired the Y&R brand in English Canada, with staff now reporting in to Rob Guenette, president and CEO, and Paul Lavoie, chairman and CCO at Taxi.
Taxi became part of the Young & Rubicam Group of brands when it was acquired by WPP in 2010.
Peter Stringham, global chairman of Young & Rubicam Group, says the main motivator behind combining the agencies was a number of client losses for Y&R, though he added this was a move that had already been discussed among agency executives.
"Losing business is an unfortunate reality we sometimes have to deal with in this industry," Stringham says. "But Taxi is an agency that has bounced back in an incredible way since losing Telus last year. I had already spoken with Rob Guenette about doing this in the past, and now that there's no conflicts to worry about, we're excited to be combining their strengths."
While Stringham didn't attribute the move to any particular loss, the agency lost Scott's Miracle Gro to Denstu's 360i in 2013 and Jaguar Land Rover moved its global work to an internal agency earlier this year.
Guenette says he is particularly excited to be bringing more Pfizer work to Taxi after working on Viagra for a number of years, as well as Mattel, and is currently reviewing other clients and their staffing needs. "We're really excited, between the new staff and new clients. We could fit everybody in the office, and we were able to fill any gaps there with our current offering. The feeling is very positive on our end."
Nearly one year ago, then-president and CEO Chris Jordan left Y&R, with his duties being distributed between the executive team, many of whom are now finding positions outside of the new organization.
According to Stringham, CCO Israel Diaz is currently in talks for another position within holding company WPP, rather than finding room for him between Lavoie and new ECD Jordan Doucette. SVP and chief financial officer Carl McMurray will be focusing more on his duties at Wunderman, where he has the same role. EVP and chief marketing officer Susan Murray was already in the process of departing the agency. Gavin Bayley, SVP and global client leader on the BMO account, will be moving over to Taxi for the time being, although Stringham says that account is currently under review. VP of strategy and cultural insights Kasi Bruno's status is still being determined.
Stringham says a "small number" of other layoffs and redundancies are being sorted out at the moment. Guenette says the number of staff expected to be brought over to Taxi has been changing almost daily as they look at each account, but expects it to be under 25.
Saint-Jacques Vallée Y&R in Montreal is unaffected by the change and will continue to operate as usual, as are other Young & Rubicam Group-affiliated companies in Canada, which include Blast Radius, Blue Hive, Cohn & Wolfe and Wunderman. Blue Hive, which was a joint effort between Y&R, Wunderman and Mindshare to work on the Ford account, would occasionally pull resources from Y&R as they were needed. Stringham says how such a situation would work in the future has yet to be determined, but the possibility of drawing strength from Taxi is there.
Y&R had operated offices in Toronto and Vancouver, with its office in Calgary being devoted full-time to Blue Hive over the last year.