Ariad Communications acquired by U.S. firm
The Toronto agency will be combined with Bluespire Marketing.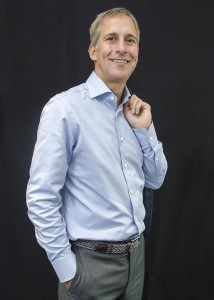 Toronto-based Ariad Communications has been acquired by U.S. private equity firm High Road Capital Partners, and will be combined with strategic marketing agency Bluespire Marketing.

Hugh Furneaux, Ariad's founder who retired nine years ago but retained majority ownership, has formally exited his relationship with the agency by selling his stake.

Bluespire, which is owned by High Road Capital Partners, specializes in strategic marketing for highly-regulated industries, including healthcare and financial services. The new partnership will also help Bluespire extend its marketing, sales and technology solutions for the senior living and the aging services industry in Canada (it operates Bluespire Senior Living (formerly Martino & Binzer, in the U.S.).

Mike Beckerman (pictured), president of Ariad, will become CEO of the combined organization. Prior to joining Ariad in 2006, Beckerman was CMO at BMO Financial Group for five years.

Ariad, founded in 1989, will keep its name in Canada, while Bluespire will continue to operate under its brands in the U.S. Like Bluespire, Ariad specializes in healthcare and financial services, along with CPG and B2B marketing. It has worked with clients including Unilever, Visa, Free the Children and Telus.

The agency has seen demand among its client base for working with a shop that has a U.S. presence, making this deal the right fit, Beckerman says. "We've been careful in terms of who our potential partner would be," he says, noting that Ariad has seen interest from other potential buyers and partners in the past several years.

Bluespire Marketing has offices in Minneapolis, Hartford, CT and Montvale, NJ.