#LikeAGirl becomes "Unstoppable"
After winning big in Cannes, the Always campaign returns with a new spot and educational partnership with TED.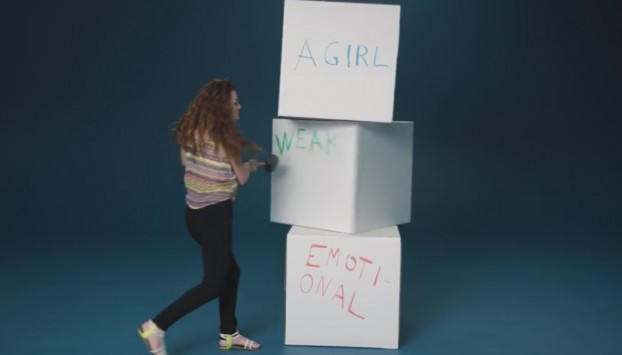 Procter & Gamble's Always brand has launched the latest spot in its award-winning "#LikeAGirl" campaign, with a new online video called "Unstoppable."

The new spot for the campaign, created by Leo Burnett in Toronto and Chicago, asks girls of various ages what they've been told they should or shouldn't be or do because they're female – then shows them literally taking down those assumptions.

In the latest wave of its "Always Confidence & Puberty Survey" (conducted this past April and May), the brand found that 72% of girls feel held back by society generally, which they feel sets out what girls should or shouldn't do, and 60% believe those expectations have a negative impact on their life.

The vast majority (89%) of girls also said they feel there is pressure to conform to the way they're supposed to feel and act, and 53% of young women between 16 and 24 said they also felt they lacked the confidence to do whatever they wanted to do after puberty.

In June, the "#LikeAGirl" campaign picked up 14 prizes at the Cannes Lions International Festival of Creativity, including a Glass Lion, part of a new program this year awarding ad work that pushes the gender equality movement forward.

Along with releasing the new spot, the feminine care brand has launched the "Always Global Confidence Teaching Curriculum," a new program co-developed by the brand and education experts, which also uses research on confidence-building. Always has also partnered with non-profit TED to develop and spread content around confidence-building through the TED-Ed platform.

The brand says the new program will reach up to 20 million girls in 65 counties per year.