Air Miles expands its charitable redemption
A new platform allows members to exchange miles for donations to more than 86,000 organizations.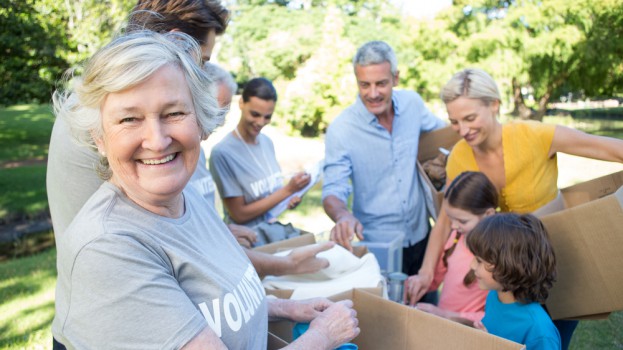 Air Miles is once again giving members a chance to use the miles they collect for a wider range of things, this time looking to engage their sense of community involvement with a revamped charitable platform.
In the past, Air Miles has allowed members to exchange their miles for charitable donations, but only as a limited engagement and to organizations selected by the company and its parent, LoyaltyOne. The new program has vastly expanded that selection, allowing collectors to use their Cash Miles for donations to any of over 86,000 charities and non-profits, and do it any time they want.
The list of charities range from well-known national and international organizations – such as Kids Help Phone, Special Olympics, WWF, Amnesty International and the Canadian Red Cross – to local churches, athletic organizations, LGBT centres, sexual health clinics and disease research and prevention groups.
"People have very personal relationships to what they want to do with their Air Miles," says Raymond Ludwin, associate VP of marketing at Air Miles. "We wanted to give them a way to give to whatever matters to them, and this new program allows them to include what they think will make their communities better."
Donations are collected right on the program's website, where members can also browse the full list of charities.
Over the last year, Air Miles has been undergoing a brand refresh in an attempt to better attract younger collectors. That has included allowing users to exchange the miles they collect for a wider range of things through partnerships with companies like NBA Canada or a recent one with concert promoter Live Nation. While those partnerships have been secured to engage millennials' desire for experiences, the new platform aims to appeal to the specific way they go about their charitable giving.
"Our existing collectors appreciated our previous philanthropic initiatives," Ludwin says. "But millennials, in particular, take their ability to not only donate, but donate to specific things they really care about, very seriously. We felt as we continued to attract them to the platform, we had to make sure our philanthropic program was also suitable for them and their needs."
Numbers from Stats Canada in 2012 showed that 84% of Canadians had made a charitable donation in the previous year, with a BMO poll in November showing 90% intended to make one over the course of the next year.
Image courtesy of Shutterstock