Where Canadians are spending their dollars
Home improvement and QSRs netted notable gains this quarter, according to new Moneris data.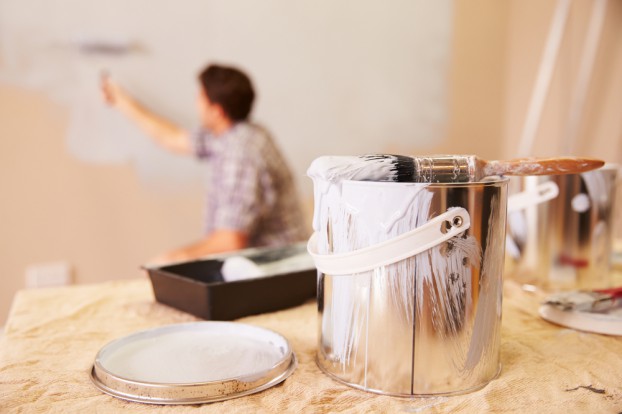 Consumer spending is on the rise.
Figures from the second quarter of the year point to a year-over-year uptick of just over 6%, according to a release about the MonerisMetrics Quarterly Report, while the increase builds upon the momentum of the two previous quarters' growth. (Q1 saw an increase of just under 6%.)
The restaurant category saw nearly an 8% year-over-year increase overall, with QSRs specifically growing 12.5%, bars/pubs up 7% and dine-in restaurants at 5.5%. Home improvement also saw notable gains as a category with a 9.5% year-over-year boost, continuing the momentum of the previous quarter,  according to the release.
Retail sales climbed, with women's accessories netting the biggest increase (10%) and pet stores growing 9%. Overall, apparel posted a 5% increase, with women's clothing up 7.5%, sporting apparel at 4.5%, family clothing at 4% and men's at 3%. Sporting goods yielded more modest growth (2.5%).
Across Canada, each province saw gains, with B.C. leading the pack at 9% for the second quarter in a row, with Ontario on its heels at 8% and New Brunswick at 6%. Bringing up the rear was Alberta (2%) and Quebec (3.5%).
Foreign credit card spending posted a 14% year-over-year increase, which is double the overall growth rate, according to the release.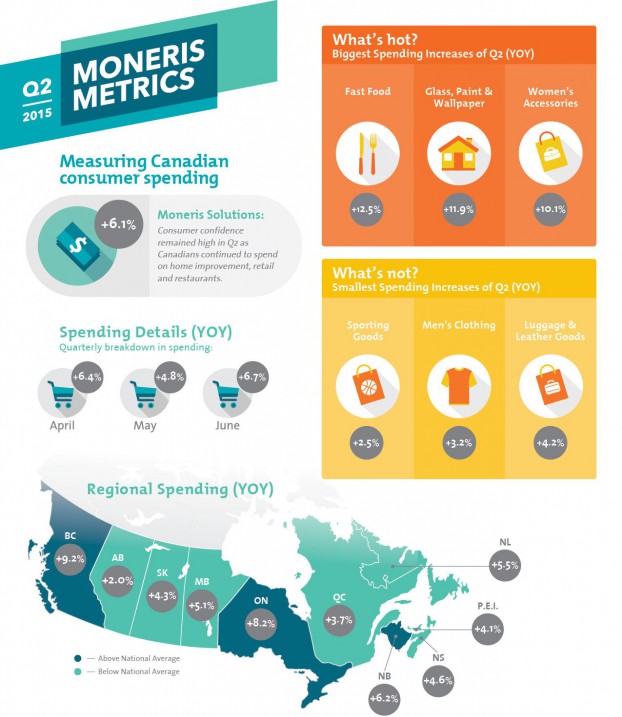 Top image courtesy of Shutterstock