Getting hooked on good deeds
Want to feel euphoric today? The Rideau Hall Foundation shows how easy it is to give back.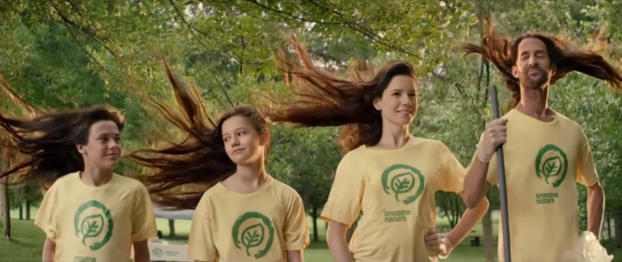 That euphoric, wind-in-your-hair, body tingling feeling you get when you help a little old lady cross the street, or do anything generally chivalrous or kind, is something that the Rideau Hall Foundation wants you to chase. It wants citizens of Canada to get hooked on a supply of good deeds. Because, "whether you give a little or give a lot, the results are the same: feeling awesome."

The mantra above is part of the non-political charitable organization's latest campaign to get people in the charitable mood. The "My Giving Moment" campaign, which was inspired by Governor General David Johnston and his contributions, is a little different for the organization as it represents a shift toward a younger, millennial audience. It's a social and digital initiative that's all about communicating the health benefits of giving back, such as its ability to ward off loneliness and depression (not to mention lower blood pressure and boost a person's lifespan).

Some people might not know how exactly to give back, so Rideau developed an educational website that gives tips on what a person can do to make a difference in someone else's life. For example, how to organize a park clean-up, ways to help out a neighbour, or what to donate, from toiletries to prom dresses to books. Do-gooders are also invited to share their giving moments (whether it be time, talent or treasure) on social media, using the hashtag, #givingfeelsgood. And the below video, which shows just how epic the feeling of giving back can be, was created to promote the cause using humour as a way to attract a younger audience.

Sid Lee was behind the digital and social media components (as well as handled the video production), while energiPR led the PR around the campaign. Brands supporting the foundation and the campaign include National Partners BMO Financial Group, CIBC, Home Hardware, Manulife, RBC, Scotiabank, TD Bank Group, Telus and Tim Hortons, as well as supporting partners Couche-Tard, Deloitte, Desjardins, National Bank and P&G.