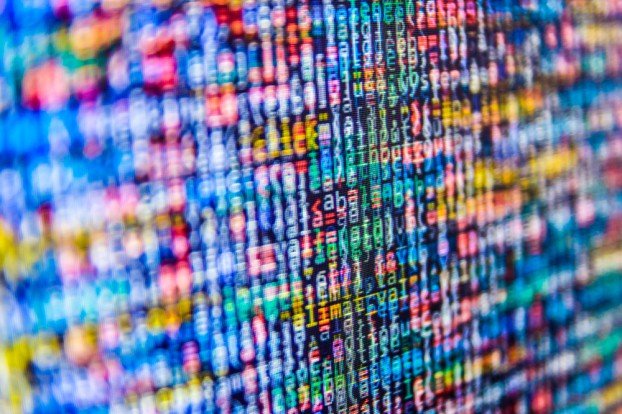 By Rene Rouleau
If Cannes is the biggest international barometer of where we are – and more importantly, where we're going – then it's worth looking back at the most recent festival to see where we're headed.
First things first: geeks know how to party at Cannes. In fact, they've pretty much taken over. The biggest parties came from the biggest digital players – Google and Facebook – and even Pinterest had a party. And if they weren't partying, they were dominating the stage at Cannes with half the talks being around digital, tech, social or all three.
The awards circuit is no different – digital categories expand every year, from Cyber to Mobile to the latest addition, the Creative Data Category. But really, as we go forward, almost all categories (Direct, Promo, PR, Branded Content, Innovation) always contain at least one digital or social component, if not having digital at its core.
So okay, Rene, I get it. Digital dominance in advertising is growing exponentially each year. Big whoop. Tell me something I don't know.
Okay, how about this? Sure, some creatives, like everyone else, fall in love with tech, platforms and innovation. But force-fitting a brand into a tech innovation is backwards. "Techvertising" is just that. It only talks to itself and maybe a few geeks out there. It doesn't fool anyone – most of all, consumers and awards judges.
On the Promo & Activation jury at Cannes this year, we saw a lot of Google Glass and Google Cardboard entries. But not one of them won. Why? There was nothing relevant to the brand or the consumer. In fact, the insights and ideas often felt forced, with no real utility or value for the end user.
So when you're sifting through 2,800 submissions, these "tech-entries" are easily spotted – and discarded. My fellow Canadian Cannes judge Denise Rossetto (Health Lions) got it right. At the end of the day, you still need a meaningful insight, an idea.
But how we get to that insight and idea is evolving. The proliferation and manipulation of data is offering new creative opportunities. Of course, as a creative, you can still have your hunches (insights/creative solutions), but now we can often use data to help validate those hunches. This helps build your quantifiable case for the insight and idea – both within the agency and for the client.
In other words, don't do tech for tech's sake, but use data to get to better, more meaningful insight-based ideas.
SOS SMS is a great multi-Lions-winning example of data being used to validate the insight and then solve the problem. Every day, the Mexican Red Cross has over 3,000 emergency calls. In 5% of the cases, patients die because they are unconscious or too disoriented to give their basic medical information. This data identifies a real problem.
The solution? Everyone has a phone, and every phone has text messaging. Mexicans were asked to give their basic medical info in a text so that if anyone needed it in an emergency, you just have to text *SOS, to access that basic info (data) – even if phones were locked. Data validates the insight. Data provides the solution.
There's too much of this kind of data-driven work winning this year to cover them all. But I encourage you to also check out McDonald's Germany's ECRM Evolution, TripAdvisor's Hotel Cup and Australia's Run That Town.
And as a parting observation, I'll say this: none of this multi-award-winning work is creative in the traditional sense. There are no clever headlines or visually-arresting ads or even funny videos.
But make no mistake. These are creative solutions that, like all award-winning ideas, are first and foremost meaningful to the brand and relevant to the consumer. Perhaps that's why the advertising world's biggest awards show changed its name from the International Advertising Festival to the International Festival of Creativity.
Rene Rouleau is a creative director at Proximity Canada and was one of 10 Canadian judges at this year at the Cannes Lions International Festival of Creativity.
Top image courtesy of Shutterstock