Sears Canada aims for 'just right'
The retailer's back-to-school campaign looks to help out parents frustrated by kids who grow like weeds.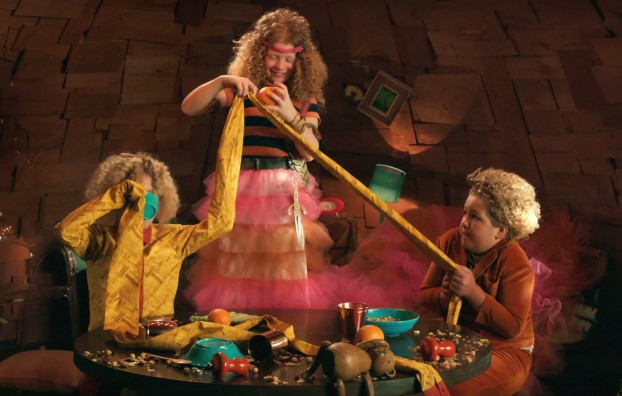 Sears Canada has launched a new program called the "KidVantage Grow Out Guarantee," promising exchanges on clothing a child has grown out of within one school year.

To promote the back-to-school-focused offer, aimed at frustrated parents, the retailer has launched a national TV campaign, created by Toronto agency Bimm. The spot features a Goldilocks-type character who's exasperated with her inability to find clothes that fit just right on her family.

The campaign will run on CTV, City, Global and CBC and specialty channels such as Food Network, W Network, Bravo, HGTV and Discovery. Marketing around the guarantee offer also includes social, online and flyers.

In a survey from Fusion Retail Analytics, 64% of Canadian parents said their children outgrew new clothing during the school year, with 76% of those kids between three and 14.

The spot's style is similar to a "Princess and the Pea"-inspired spot that launched earlier this summer around the " Sears 365 Night Comfort Guarantee" for mattresses.

The retailer is continuing to offer its "KidVantage Lifetime Wear Out Warrantee," which covers children's clothing and footwear as long as they continue to wear the size (the store will repair or replace items if worn out).

Sears will also donate articles in good condition (returned through the "Grow Out" program) to Boys and Girls Clubs across Canada throughout the school year, as part of its ongoing corporate partnership with the organization.