Carl's Jr. and PayWith launch Rewards App
The expanding QSR is hoping to compete in the overcrowded burger space with a payment and loyalty app.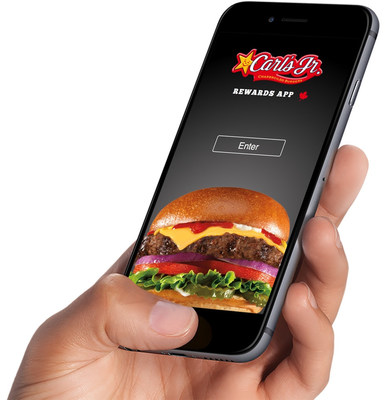 When you're entering a new and competitive market, you've got to be quick on your feet to get noticed. Carl's Jr. only recently began expanding into Canada, but the quick-service restaurant is moving fast, partnering with PayWith to launch a Rewards App in an effort to get a leg up in the competitive burger market.

The Carl's Jr. Rewards App integrates mobile payments with rewards and gifting, according to a release on the app's launch this morning. It includes technology like iBeacon communications, with the app sending messages to customers when they walk in the door, as well as social media features that allow users to share those messages with friends online. And when Apple Pay and Android Pay arrive in Canada later this year, the app will allow customers to "tap" their phone at the counter to make a purchase.

When people download the app for the first time, they're given a $10 welcome gift, which they can use at some, not all, restaurants. The app is currently only accessible at four Ontario restaurants in Waterloo, Guelph and Toronto, but plans to activate the app across the rest of Carl's Jr. locations (in 14 different Canadian cities) will take place in the next few months.

Carl's Jr. is currently making an aggressive expansion into this market. In the next six years, it plans to have a total of 30 restaurants across Ontario's "Golden Horseshoe," according to the company. The 74-year-old U.S. company is also currently expanding into other global markets, such as Colombia and Guatemala. And today it has 3,584 franchised or company-operated restaurants in 44 states and 35 countries.

Correction: An earlier version of this story stated that Carl's Jr. partnered with PayPal on the new app, when in fact, PayWith is the company that helped create the Rewards App. Strategy regrets the error.