Tapping Canada's musical Roots
The clothing retailer partners with seven artists for its new "#sweatstyle" campaign.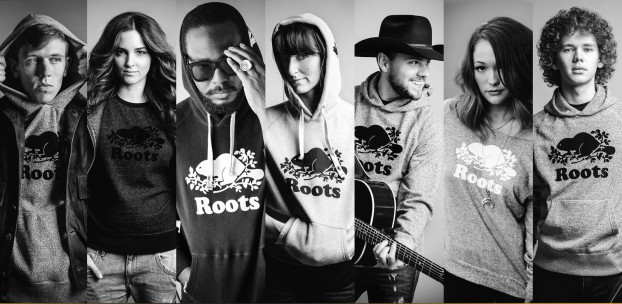 Roots Canada is taking a musical approach with its new "#sweatstyle" anniversary campaign, kicking off today.
The retailer has partnered with seven Canadian musicians for the latest iteration of "#sweatstyle," which began with its 40th anniversary in 2013. That year, the campaign featured Roots employees, and the next, it was focused on bloggers and other influencers.
This year, Roots wants to acknowledge the impact that music has had on its brand by partnering with musicians including k-os, Brett Kissel, Sophie Pelletier, Dave Monks, Francesco Yates, Hannah Georgas and Kira Isabella. "We have a long history of working with musicians," says James Connell, VP of marketing and e-commerce at Roots, noting past work it's done with artists like Deborah Cox and David Bowie. This is, however, the first campaign that's been this substantially-focused on Canadian musicians in particular.
Each of the musicians are being featured in videos detailing the impact music has had on their life, running as pre-roll and on social media, along with being photographed for Roots' website as well as in-store and OOH ads.
"With seven personalities, you get to reach a wide variety of people," Connell says, which was the intention for the anniversary campaign. Francesco Yates, for example, might appeal more to a younger demographic, while Sophie Pelletier is helping reach the francophone market, he says.
Roots, which handles its marketing internally, worked with Sony Music, Dine Alone Records and Warner Music for the campaign.
Working with Dine Alone Records, the brand has created a pop-up shop and small stage for Riverfest Music Festival in Elora, Ontario this weekend. Along with having Roots merchandise for sale, the stage will host intimate, acoustic performances by various artists including Dave Monks.
The musician partnerships also include appearances on morning shows and in-store meet-and-greets.
The current "#sweatstyle" campaign is running until Labour Day, though Connell says Roots will carry the music theme into the holiday season.