TD brings grumpy old men out of retirement
The beloved characters are back for the brand's new "then and now" spot.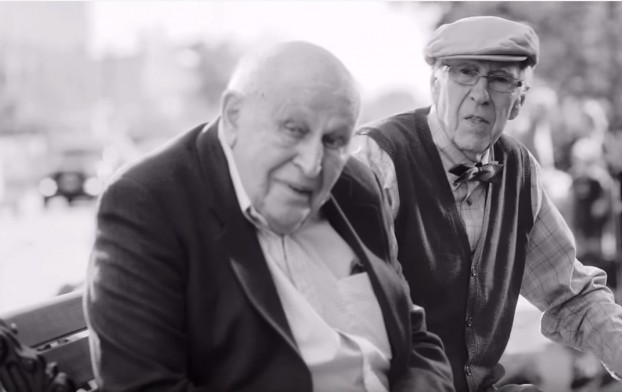 They're back.
TD is featuring its "grumpy old men" characters in a new TV spot, all around how the bank is there for its customers "then and now." It's the first time since 2012 the pair have appeared in an ad.
The spot, created by Leo Burnett, features two kids ruminating about growing up, and all that's to come in life after getting their first bank account. Meanwhile, the grumpy old men look on as their spot on the bench is taken up by the youngsters.
Last month, the bank launched its "then and now" theme with a continuation of its "#TDThanksYou" platform. Working with Diamond Integrated Marketing, TD surprised long-time customers with their own personal retrospective galleries as a way to thank them for letting the bank be a part of their lives for so long.
"We didn't make an ad out of the ["#TDThanksYou"] video because we knew we had an opportunity to bring the grumpy old men back to celebrate the 'then and now' aspect of what we do," says Chris Stamper, SVP, corporate marketing at TD. The bank, which has its 160th anniversary this year, stopped using the characters in 2012 after nearly 10 years.
"I think it was just a fun way to give a nod to the legacy of the grumpy old men but celebrate where we're going," Stamper says, adding that initial customer feedback to the men's return has been positive.
The new spot will run until the end of summer, with Starcom handling media.