Up to the Minute: Meet the new Kraft Heinz president
Plus: New digs for John St., big wins for Giants & Gentlemen and more news you might have missed.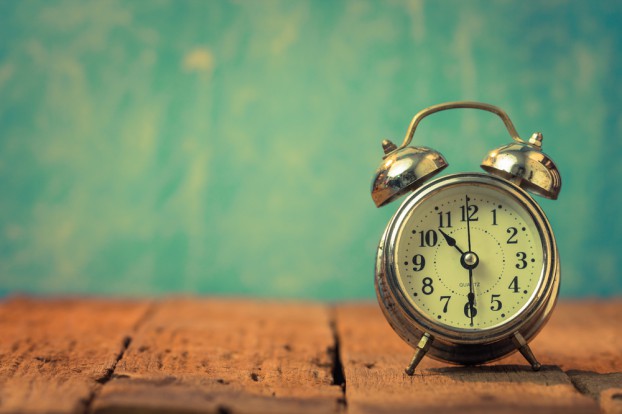 The marketing world never sleeps, which means there are bound to be things that fly under your radar. To make sure you're up to speed, here's some news you might have missed over the last week:
Hires, promotions and changes
The new Kraft Heinz Company has named its president for Canada: Carlos Augusta Piani. Piani has had a number of leadership positions at investment companies in Brazil, the most recent of which was three years as CEO of real estate investment company PDG. The company, which was formed after a merger backed by Heinz parent companies Berkshire Hathaway and Brazilian firm 3G Capital in March, announced Canada would be a "stand-alone zone" in June and named Tony Matta as its CMO in July.
John St. has opened a second office space dubbed "John St. North." Located just a few steps north of its home base, the agency took on extra space in response to bringing on new staff in content strategy and creation, strategic planning and account services after winning Shoppers Drug Mart as a client earlier this year.
Over at John St.'s Montreal office, Natacha Nicol has been hired as an account executive after more than two years at Sid Lee.
Montreal-based CRM and "e-relationship marketing" agency Zendata Marketing has been acquired by Swedish digital and data agency Compost Marketing. Zendata Marketing, whose management team will stay in place, has had a business relationship with Compost and worked with it since 2012, shortly after it opened a North American headquarters in Montreal.
Maple Diversity Communications, a Toronto-based agency focused on multicultural marketing, has hired Peter Stewart as VP of strategic partnerships. Stewart (who will be responsible for establishing partnerships that strengthen the agency's consumer research, location-based marketing and digital communications capabilities) began his career in Toronto in the early 1990s on the account teams at FCB and Leo Burnett before heading to Europe, where he's held senior positions at Grey's offices in Dusseldorf, Warsaw and Paris leading P&G accounts, Impact BBDO in Saudi Arabia and Publicis' Moscow office.
PR and event management agency The Knot Group has announced a major North American expansion. The agency, which rebranded from Knot PR in February ahead of bringing aboard Hilary Bonebakker as partner and adding the events management practice, will open an office in New York to service clients in the U.S. and Latin America. It's also planning new hires and an expanded office space at its home base in Toronto.
New business
Giants & Gentlemen has announced a pair of new clients. The agency has won the business for sparkling beverage Canada Pure following a pitch and will lead a campaign for its North American launch. It has also been named creative agency for condo developer InHouse, starting with the branding of a new multi-use development in Edmonton. Giants has also picked up a new project from existing client The National Arts Centre in Ottawa, and will be part of the agency team on a campaign for its architectural remodelling ahead of its re-opening in 2017.
Rona has retained Celsius Communications in Montreal to help promote and organize its next national contractors tour, which will visit nine cities at the beginning of 2016 to attract contractors and construction entrepreneurs to use Rona as a supplier.
Around the globe
It appears some of the recent goings-on at MDC Partners has resulted in some business changes going unnoticed. As AgencySpy reports, the holding company has purchased the 49% of 72andSunny it did not already own, a process that has apparently already been completed. The site points out that, although MDC has expanded its share of ownership over its agencies in the past, it only has full ownership of very few.
Media
GroupM has signed a global deal with BuzzFeed that will see the company get access to preferred rates and increased access to creative and data services through the site's technology division, Pound. The one-year deal, which is the first global partnership for BuzzFeed, is non-exclusive and involves no investment or equity exchange.
Much Digital Studios, the new, millennial-focused multi-channel network from the cable channel, has announced the brands participating in its first wave of sponsored activations: Bell, Puma and Virgin Mobile.
There's been another leadership shakeup at Bell Media after the departure of Kevin Crull in the spring. Phil King, president of CTV, sports and entertainment programming, is no longer with the company, and will be replaced by Universal Music Canada president and CEO Randy Lennox. Lennox's old role at Universal will be filled by Jeffrey Remedios, co-founder of independent label Arts & Crafts.