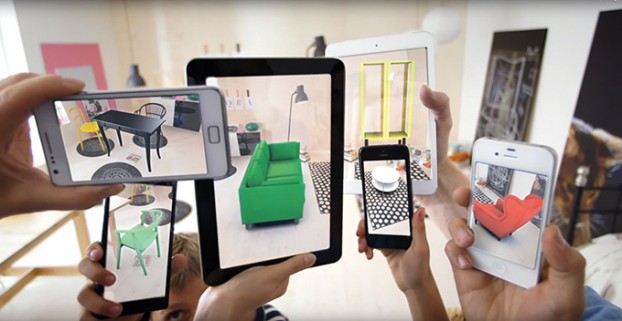 Things like Ikea's 2014 augmented reality catalogue (above) may become more common, versatile and useful for consumers.
This story appears in the September 2015 issue of strategy.
For our Next Big Things issue, we reached out to creative minds in several corners of the industry to get a sense of which recent developments excite them, and what their next steps and applications should be. Here are some mobile-related ideas our pundits predict to make waves in the industry.
Tech leaves the phone behind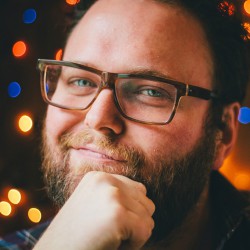 Jeff Vermeersch, director of creative technology, Tribal Worldwide
The flashlight was invented over a hundred years ago, but never in its history did anyone think a flashlight should be a tiny light near the top of a rectangle that you awkwardly hold in front of you. That would be a ridiculous product. Yet here we are in 2015 and when most of us need a flashlight, we use our smartphone.
This is because it is more convenient when everyone has a smartphone that they almost always have in front of their face. The problem is the way a smartphone works is the ultimate in compromise. It's incredibly okay at everything (like video chatting, predicting the weather or being a telephone) but not particularly great at anything.
There was once a popular iPhone app that used the gyroscope of the phone to mimic a level. Was it convenient? Yes. Was it actually a good level? No. Today, you can buy a level with the traditional form factor and a myriad of smart functions. Way better.
Thanks to progressively cheaper and accessible technology, smart devices will start peeling functionality away from smartphones. Where we once built specialized function into a generalized device, we can now build generalized functionality into a specialized device. And its functionality and form can be perfected for one dedicated task.
GasBuddy is an app that tells you the prices of gas in your area. Most people probably don't open it unless they are low on gas, at which point they just want to see the station near them with the lowest gas price. Taking that user need and applying it to a smart device, you get a small, dash-mounted screen. It would know where you are, what road you are driving on, the direction you are headed and have access to all of the GasBuddy data. The screen would simply display the next three gas stations on your current route with distance, brand and price.
The best smart devices will also remove our need to think about them at all. Currently, a GasBuddy user has to unlock their phone, open the app and read the data. This is a conscious action. Users of a GasBuddy smart device would simply glance at the screen when they realize they are low on gas. It will become as integral as the fuel gauge and, ideally, just as forgettable.
A truly mobile path-to-purchase
Steve Savic, ECD, Critical Mass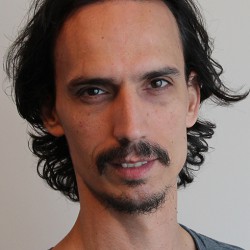 With mobile's inherent "always on/always on you" nature, the line between what's retail and what's not is becoming blurred. New marketing opportunities are opening up that are context agnostic: as long as you're connected, retail opportunities may exist for anything, anywhere, any time.
Google, British Council and Amazon have begun to catalogue millions of objects. While some have launched object recognition tech as a simple visual dictionary, others are developing it to connect customers to their online store. And now that everything around us has a huge data layer attached to it (and not just our online presence), the world is essentially a massive product catalogue. By connecting to this data layer, recognition technology can turn sounds, images and objects into real-time retail experiences with the user right in the middle. So imagine your next retail opportunity happens while taking a stroll. Take a picture of a car on the street, and that street instantly transforms into an online showroom.
Now, make the experience tactile by inserting yourself into it and trying before you buy. Augmented reality isn't new, but special effects that can recognize things as subtle as movement, angle and shadow have just emerged, so your mobile device is better able to be the mirror that lets you virtually try on or see yourself in almost anything you're interested in. Simply scan yourself and instantly see the virtual results in a live video stream that's true to life, connected and 100% free of buyer's remorse.
And forget cart and checkout for the fulfillment step – in a mobile retail world, what you buy comes to you, wherever you are. In Belgium, telecom provider Base has turned mobile phones into actual addresses. Two interacting apps establish a dynamic connection between the delivery service and customer so when you move, your address moves, making "home" wherever your mobile is. So, can ordering pizza to your next picnic in the park be that far off? Not at all. In fact, it's already happening.
Retail tech finds a home in the real world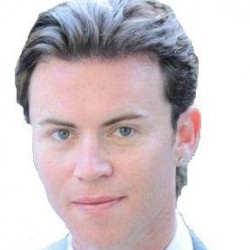 Ian MacDonald, director of consumer marketing, AutoTrader.ca 
Bricks-and-mortar retailers are making great strides with their digital offerings, growing online revenues at a rate faster than pureplays like Amazon. But we also see online businesses like Indochino, Clearly and Warby Parker discovering that complementing their digital presence with a physical storefront can deliver incremental sales, brand awareness, lowered logistical costs and enriched customer insight. Consumers increasingly expect to be able to research, shop and buy from brands on any platform they choose – digital or physical – at any time.
Having that brings inherent attribution problems and a cross-platform customer profiling task that feels daunting. But there are significant gains for attribution, conversion optimization and market share growth to be had.
Bluetooth beacons already enable relevant alerts to be sent to mobile phones of nearby potential customers, and have been offered by Facebook to small businesses. But most recently, advanced signal-based location tracking via a mobile device that doesn't require Bluetooth to identify customers has developed, reaching the 70% of people who don't leave Bluetooth enabled on their phones.
The same tech can also provide heatmapping and analytics to optimize merchandising, store layout, staffing patterns and even window displays. Car dealers who are closed on Sundays can see how many people are perusing the lot and calculate whether being open on that day has positive ROI without ever having to incur the cost of trialling it. We wouldn't have to rely on studies and psychology to pin down where people go first when they enter a store. A supermarket can see with more accuracy which aisles are most visited via dwell time and location tracking, and can therefore arrange them for maximum convenience or to drive discovery.