TrojanOne increases its creative talent
Growing client relationships have led to five new hires and expanded duties for one CD.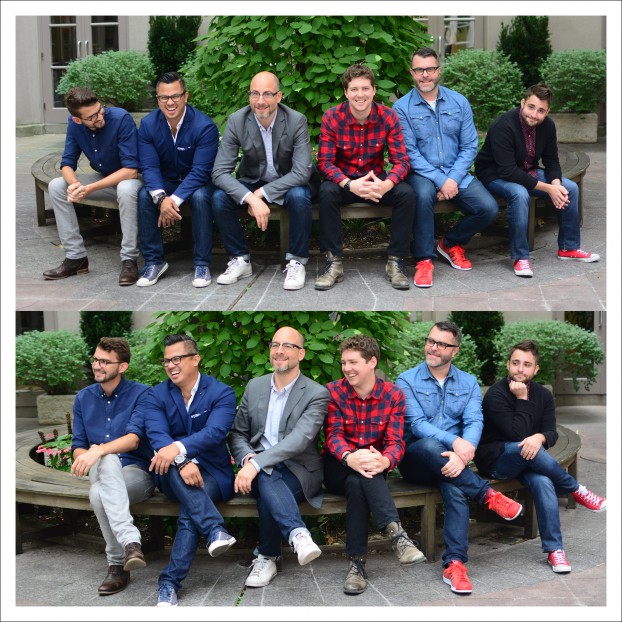 From left to right: Ryan Dawson, Noël Naguiat, Cary Laudadio, Brook Johnston, Jeremy Burgin and Mitch Duesling.

Experiential agency TrojanOne has boosted its creative ranks with a series of hires and a new, multi-platform purview for one of its creative directors.

Cary Laudadio, a creative director who has been with the agency since 2009, has expanded his responsibilities into a new role of creative director of experience architecture. Laudadio will be in charge of leading more ways to express the "creative vision" of the agency's work across multiple touchpoints.

Jeremy Burgin has been hired as a senior art director, having previously held the same role at Fuse since July 2013. Burgin has also had senior creative positions at Proximity and Zig and has worked with clients including Canadian Tire, Mars, RBC and Ikea.

Another art director joining the agency is Noël Naguiat. Having been a freelancer since 2012, Naguiat has also had stints as a senior art director at Extreme and Cossette and was a creative group head at OgilvyOne.

The agency has also hired copywriter Brook Johnston. Like Burgin, Johnston joins from Fuse and has also worked for Cheil Canada. Johnston has worked with clients including Samsung, CIBC and was part of the team on Fuse's Pan Am Games work.

Rounding out the additions is the team of art director Ryan Dawson and copywriter Mitch Duesling. The pair has been hired full time, having previously been interns working with TrojanOne clients Air Miles and Cineplex.

"We started our creative revolution last year, bringing on Graham Lee as our chief creative officer, to infuse his award-winning creative thinking into every aspect of our agency – from our designs to our strategic ideation processes," said Mark Harrison, president of TrojanOne, in a release.

Since then, the agency has bolstered its creative department. And its recent work, Lee added in the release, has led to significant growth in work from current clients.

In the spring, TrojanOne added copywriter Adam Mohammed and art director Selina Wong to its creative team, and in May, brought back Rebecca Shanks as its new VP of consumer engagement after 10 years at Coca-Cola.