Up to the Minute: Green Giant's new ho-ho-home
Plus: Omnicom's new collaborative mega-studio, Colour and Stone Canoe merge and more news you may have missed.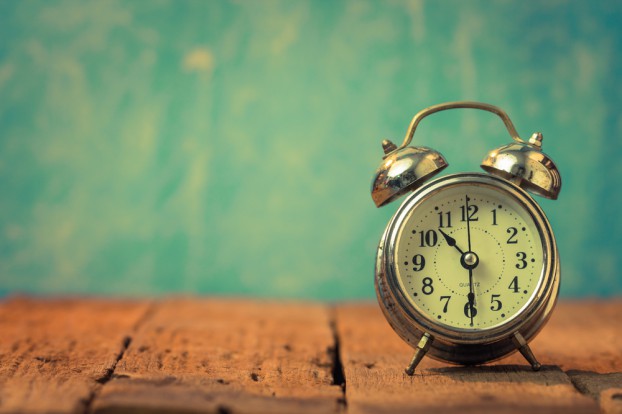 The marketing world never sleeps, which means there are bound to be things that fly under your radar. To make sure you're up to speed, here's some news you might have missed over the last week:
Hires, promotions and changes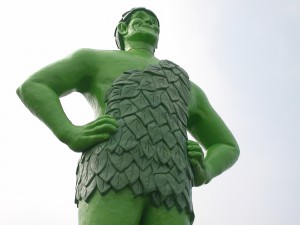 General Mills has announced the sale of its Green Giant and Le Sueur vegetable brands to B&G Foods for a reported $765 million. General Mills will continue to operate Green Giant in Europe and other select markets under license to B&G, but is getting out of the increasingly less-profitable frozen and canned vegetable category in Canada and the U.S. in favour of focusing on cereal, yogurt and organic foods, a statement said. Green Giant and Le Sueur will be the first entry into frozen vegetables for B&G, whose brands include Mrs. Dash, Cream of Wheat and Maple Grove Farms, and chief executive Robert Cantwell said in a conference call that the company planned to double General Mills' marketing spend on the brand. The deal is expected to close by the end of the year.
Mosaic has acquired New York-based experiential agency Escalate. Escalate's current head office will become Mosaic's New York office, adding to U.S. locations in Dallas, Chicago and Bentonville, Arizona. Mosaic also has offices in Mississauga, Toronto, Montreal and Boisbriand, Quebec.
Following its acquisition by holding company The CHR Group in July, social agency Colour has added fellow CHR agency Stone Canoe to its operations. All of the Toronto-based digital agency's staff will join Colour, with managing director Jason Agar becoming VP of digital production and co-founder and president Scot Bryson taking on a new senior position within CHR. Stone Canoe's office will become Colour's new Toronto office, with existing staff migrating there over the next few weeks, with a combined team of 10 people.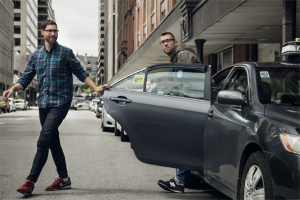 The senior creative team of art director Nicholas Rivard (pictured, far right) and copywriter Martin Charron (pictured, near right) have been hired by Montreal's Alfred. The duo joins from Taxi, where Rivard had been since 2012 and Charron since 2007. Over their careers, the pair have worked with clients including Microsoft, McDonald's, Kraft and Molson.
Montreal digital and interactive agency We_Are has hired Philippe Collard as director of UX and innovation. Collard has previously been a director of online programming at NFB, director of digital products at Postmedia and director of interactive at Bell Media.
Design, visual and animation studio Loopmedia has hired Kelsey McGrath as production coordinator and promoted Stefany Bakelaar, who joined the company two years ago, to associate producer. McGrath was most recently at visual effects house Spin VFX. In June, Loopmedia announced it was launching a new content marketing division.

Swerve PR has hired Margaret Bourne as an account director. Bourne has previously been a senior account director at Praxis and senior consultant at National.
Design and animation shop Tendril Studio has hired Julia Deakin as its newest design and animation director.
New business
Praxis PR has added three new pieces of business. The agency will be handling a digital awareness campaign for Food Banks Canada later this month during Hunger Awareness Week, lead a rebranding strategy for Guelph investment company Skyline Wealth Management and handle media outreach, blogger relations and manage the unveiling of the newly-renovated Omni King Edward Hotel.
Around the globe
Omnicom has announced it has combined the New York production departments of BBDO, DDB and TBWA into a new entity called Eg+ Worldwide. Eg+ was first formed last year when Omnicom merged E-Graphics Worldwide and Hub Plus and has since formed offices in 14 cities around the world by pooling various Omnicom resources, though this is the first time it has done so by creating a collaborative effort between its three main agencies. All three agencies will retain their autonomy but make Eg+'s capabilities available to all clients as needed, with a focus on things like hyper-local campaigns and real-time content.
Media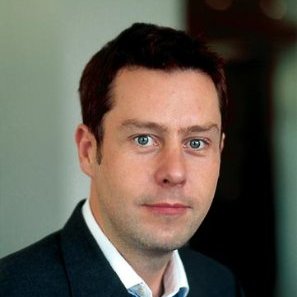 GroupM Canada has made two executive additions by pulling from its global network. Neil Johnston (pictured, right) has been named chief trading officer after being head of trading at GroupM Ireland and Axel Dumont has been named president for Quebec after being managing director and global client leader at MEC Paris.
Google has launched native ads within GMail, purchasable through AdWords, in an effort to provide a less-intrusive format than the previous, standard text formats.