Marc Guay looks to the future
The newly retired PepsiCo president talks innovation, trends on the horizon and advice for the next generation of marketers.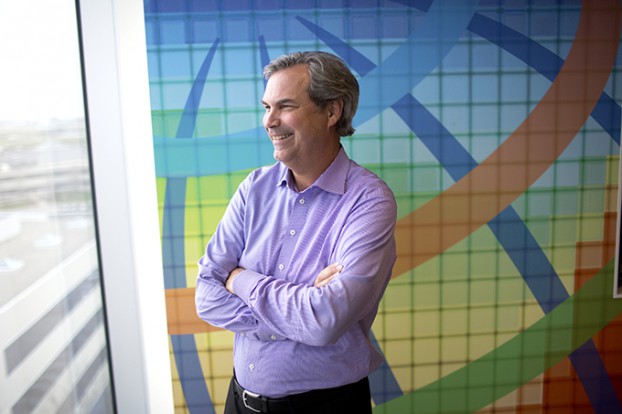 This story appears in the September 2015 issue of strategy.
Work with people who are smarter than you. That's Marc Guay's team-building philosophy, though many who have worked with him would no doubt argue that in the CPG world, you don't get much smarter than Guay.
Having started at PepsiCo in 1986, he held various roles, including VP of sales and marketing, before being named president of Frito Lay Canada in 2001. He was then named president of PepsiCo Canada's Foods business in 2008 when the company reorganized to bring Quaker and Frito Lay together. Last month, Guay announced his retirement, leaving behind a legacy of growth – in the 14 years he's been president, the business has almost tripled – as well as innovation and a strategy of letting the people around him shine.
"He's well known in the PepsiCo world as an exporter of talent," says Tony Matta, now CMO at Kraft Heinz, who worked with Guay at Frito Lay between stints abroad (which Guay facilitated). "If you were to look at a map of PepsiCo leaders and in red dots show the people around the planet who've had the opportunity to work with Marc, I'm sure that he would be disproportionately represented."
Matta says Guay was also a champion of the power of marketing. "Over his tenure, the marketing organization grew dramatically," he says, noting that during Matta's time there from 2002 to 2011, the marketing department nearly tripled in size from about 12 to 35 people. "He was a big supporter of us getting much savvier and more strategic with the consumer agenda and willing to invest in the marketing organization and culture to do that."
No doubt Guay has witnessed a lot of changes both in the industry and within the walls of the company he's remained loyal to. He got his start in the family business – his father was an entrepreneur with an air conditioning/treatment company – but he soon realized he wanted to be in consumer packaged goods. After a brief stint at P&G, Guay found his place at PepsiCo.
"Marc is the most complete leader I have worked with," says Richard Glover, president, PepsiCo Beverages Canada, who worked with Guay for 21 years. "He balances keen strategic thinking with an incredible understanding of the details of the business. Becoming a share leader, innovating to meet consumer needs year after year, and driving category and above average industry growth are hallmarks of an incredibly strong business which Marc built over the last 29 years."
We chatted with Guay about his views of the industry he's leaving behind, as he sets off into retirement.
Why have you decided to retire now?
I think I've done my part the last 30 years (laughs). It's just time. It may appear sudden to some, but it's something I've been planning for a while. I have signed on to take responsibilities outside of PepsiCo, with PepsiCo's approval. I will be doing some volunteer work (with Food Banks Canada), which I'm passionate about. I will go back to my roots and become an entrepreneur again, I'm involved in a small company that I've taken a share in. From a business perspective, it's also a good time as PepsiCo is transforming, the business has got momentum and we have a good team in place. I can leave on my terms with my head held high.
Is there a succession plan in place?
I was fortunate enough to work with Jason McDonell, who was our [VP marketing] here in Canada for four years. He went to the U.S. and worked on a big [PepsiCo] brand down there. I was lucky enough to get him back a couple of years ago, and we worked together in order to prepare him to be my successor. And I'm very fortunate that PepsiCo chose to go with Jason. I know the business is in really good hands.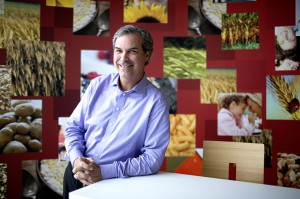 What trends made the biggest impact on your business over the last few years? 

Consolidation has been a big trend on both sides of the desk, so you essentially have five retailers that have a share of the Canadian food dollar that is around 90%. And then consolidation on the marketer side with the most recent deals like Kraft and Heinz as an example. There's fewer players, bigger players, so that changes the dynamics of how you get to the consumer based on who you're dealing with and who you're competing with.

Also, our bull's-eye consumer used to be a suburban family of four with a dog and a station wagon. And I'm not going to say it's a disappearing breed, but longer term that is not who we're going to be targeting. We're going to be a lot more focused on multiple ethnicities, multiple demographics, and there's growing complexity there. One of the trends we've seen is the re-urbanization of Canada. People are moving out of the suburbs back into the cities as real estate in the suburbs becomes increasingly expensive. The impact is profound because they spend their time differently, they shop differently.

Also, the impact of e-commerce on how we do business and how to best facilitate the lifestyle of busy Canadians who don't like to grocery shop. That poses unique challenges in the food industry, and we're keeping a very interested eye on the different methodology and investing in our own research to make sure that we're ready when the time comes to play in this space. I'm not saying we're betting on a single model, but we're researching the different options.

In terms of targeting different ethnic groups, how is that being reflected in product development at PepsiCo? 

It's an evolving model. At the highest level, we know that first generation Canadians take their habits, behaviours and brands with them from wherever they come from. And so as a global company, we have local portfolios in India and Pakistan and China that we can leverage to cater to first-generation Canadians. One example would be that the number one PepsiCo snack in India is called Kurkure, which we made available in Canada a few years ago.

As we think about second and third generation Canadians, the plan is to market to them like we market to any other Canadians. They go through the schooling system and grow up here and watch Canadian advertising and build love of Canadian brands.

We've [tried many] different flavours, we had Ginger Wasabi Lay's, we had Spicy Curry Lay's, we had Tandoori Doritos, Butter Chicken is one of the current flavours [a finalist in the Lay's "Do Us a Flavour" contest]. So we try to keep things relevant and interesting for as broad a group of Canadians as possible.

What about the amount of global adaptation versus homegrown marketing in the CPG industry – how have you seen that change?

As a consumer, I see a lot more advertising that's coming from some sort of global perspective. They tend to be fairly benign, flavourless, odourless because they're trying to reach multiple cultures and demographics with one single message, and we all know that's not how the world is composed.

We've always thought of Canada as a diverse country but it's way more fragmented and diverse than it ever was. And I think you need to be more surgical in how you talk to consumers. So I'm not a big fan of these global spots.

We're very fortunate in our environment to have the best of both worlds of being able to lift from some of the greatest advertising campaigns in the world, but when that doesn't make sense for us, we still have the ability to develop our own [like Lay's "Do Us a Flavour" or anthem spots for Quaker]. I think that's more the exception for global companies like PepsiCo these days than the norm. And quite frankly, I think that gives us a unique competitive advantage.

When we interviewed you back in 2007, you said "Innovation is the lifeblood of our business" – how has that manifested itself in the years since?

Over time our focus has gone from flavour extensions and less incremental ideas to what we call "platform innovation." The perfect example is a bread bite snack that we launched three years ago called Twistos. We were looking for ways to enter a different aisle of the store, the cracker aisle, and provide a healthier snacking alternative to Canadians. So we sourced this product from Argentina. Their flavours were not what you would call traditional flavours for the Canadian palate, so working with our local seasoning partners, we were able to develop flavours that were more in line with what Canadians would expect from a mid-afternoon snack.

It was the same thing for advertising – their advertising I think would have been unacceptable to most Canadians, so we worked with our advertising agency [BBDO] here to develop an ad that reached the consumers that we wanted to reach. It was a great example of leveraging the global network, but adapting to local tastes and behaviours.

What piece of advice would you give to the next generation of young marketers?

It's the same one I've given for years – you want to find the organization that's right for you, with the right values that you will be comfortable with, the right leadership that's going to be committed to investing in you and passionate about your success. And then once you find that organization – it may be a big company or a small company – be curious. Learn about the business as much as you can.

Oftentimes I'm surprised by how little people know outside of their functional area. Go visit a plant, go spend time in the stores, go and see how P&Ls are built. Become smarter. Because all this will accumulate and make you a more effective marketer. So my advice is to be learning machines – the more you know, the more fun you'll have and the more successful you'll be.