Weber Shandwick bolsters creative ranks
Hayes Steinberg heads to the PR shop as EVP/ECD, following six years as ACD at Bensimon Byrne.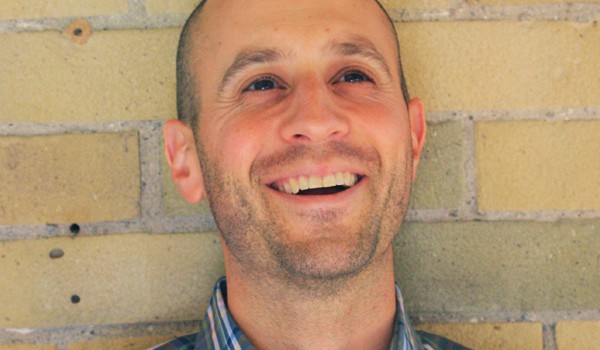 PR firm Weber Shandwick is boosting its creative department with the addition of Hayes Steinberg, who assumes the post of EVP/ECD for Canada, based at the shop's Toronto office, along with three other new hires.

Steinberg will join forces with Robyn Adelson, EVP, strategy and creative, who joined the shop in February "to help propel" its creative team, which has undergone "explosive growth" this year, according to a release.

Steinberg comes to the PR shop with years of agency experience, most recently having served as ACD at Bensimon Byrne, plus previous stints at MacLaren McCann, Grip, Y&R and Zig, among others.

David Akermanis also joins the team as VP, planning, bringing his experience as a senior and brand experience planner with John St., in addition to digital and communications experience with Edelman, Cancer Care Ontario, the Toronto Rehabilitation Institute and the Ontario Ministry of Health and Long-Term Care.

Weber's creative team will also see the addition of Cameron Wyllie as senior producer and editor, who has worked at Studio M as a senior editor/post production supervisor, and junior CW Leigh LePage, who heads to the PR shop from Rogers Communications.

The new additions bring the shop's creative team count to 15 over the last 18 months, while the department will work closely with Peter Matheson Gay, who was recently promoted to ECD, health. Greg Power, president of Weber Shandwick Canada, says what began as a design group to bring digital content to clients became a way to address a gap he identified in the services being offered by those in PR.

"We want to stay nimble with our multi-disciplinary approach but never compromise the quality of our thinking," he says. "Current and prospective clients can now come to us with any communication challenge and we can develop more comprehensive communications strategies than ever before. Plus, we can deliver on those strategies in ways that clients haven't always expected from a traditional PR agency."

Weber isn't the only PR shop of late that has beefed up its creative might. Edelman Vancouver recently hired its first CD, former Taxi AD Ryan Semeniuk, while National created a new ECD role, bringing aboard Brian Langerfield to build out the shop's creative abilities.