MacLaren adds to leadership in Vancouver
New creative and media directors fill the gap left by a recently departed exec.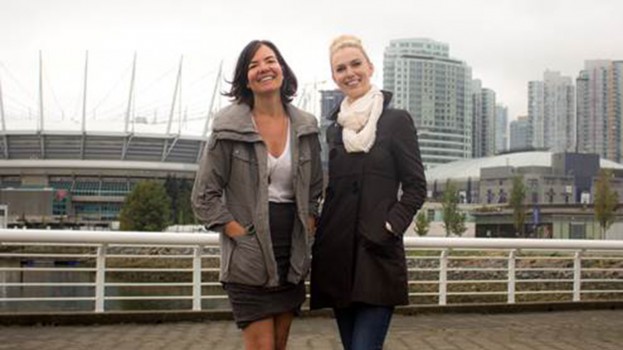 MacLaren McCann has made two additions to its leadership team in Vancouver, hiring Heather Thrash (pictured above, left) as creative director and Stefanie Kraupa as media director.
Hagan Ainsworth, who was the agency's general manager and creative director in Vancouver, left in January after 13 years with MacLaren to launch his own agency. Rick Sanderson, previously SVP of media integration, was promoted to fill the general manager role. Thrash will be leading creative at the office, with Kraupa handling Sanderson's previous media responsibilities and overseeing all strategic planning and media implementation across channels.
While the hires are filling some gaps left by Ainsworth's departure, David Leonard, CEO of MacLaren McCann, adds that they also represent a continued investment into all of MacLaren's offices.
"[Vancouver is] a tough market, and I think we need to get our eyes out of the boat and look at how that office can assist with opportunities in Alberta and south of the border," he says. "I'm trying to push talent and opportunities across the different offices so we've got capabilities we can tap when we have opportunities in other offices or nationally and need help. We're moving stuff around as much as they are working on their own stuff."
Thrash, who has been working as a freelancer since 2013, had her most recent agency position at Vancouver's Station X as creative director. She has also been an art director at Outcrop Communications in Yellowknife, a creative director at Partner Ideas in Honolulu, an interactive art director at MVNP (a DDB-affiliated office in Honolulu) and interactive designer at Stone Ward in Little Rock, Arkansas.
Kraupa was most recently an account director at Think Mint Media, and has also been a media supervisor at Taylor Made Media and Vizeum, all based in Vancouver.
Leonard says media capabilities are built in across the agency's offices in Canada, but are especially important in Vancouver and Calgary, where he says less of that work is separated out to a media agency under the umbrella of holding company IPG.
"It's a lot cleaner and easier for our clients there," Leonard says. "It's a big focus and we seem to be engaged in a lot of media-led opportunities. If you look at Rick and his media background, it's a big door that's open for us out there."
Sanderson had previously been a general manager at OMD Vancouver for eight years and has long tenures on media teams at TBWA, Grey and FCB, in addition to a previous stint at MacLaren in the late 80s and early 90s.
Since Leonard joined MacLaren in the spring, the agency won the business for PowerStream and the Tourism Partnership of Niagara (an assignment that includes media), along with adding Darren Clarke as CCO and Mary Chambers as chief strategy officer.