Lowe Roche to close its doors
After 24 years, the shop has been closed by IPG, citing difficulty to provide the range of capabilities demanded by clients.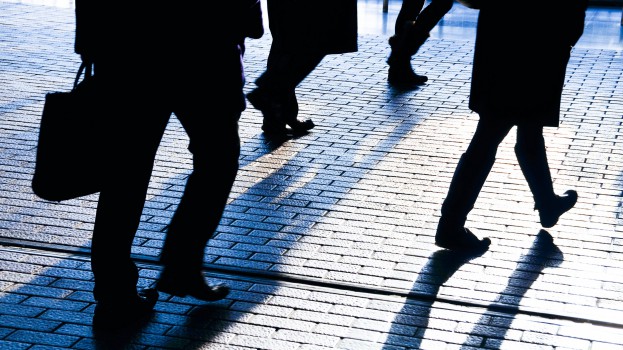 Toronto's Lowe Roche will be closing its doors by the end of 2015 after 24 years.

A spokesperson from Interpublic Group confirmed the news, providing the following statement:

"We are planning for Lowe Roche to close its doors by the end of this year. While never an easy decision, clients are asking for creative marketing solutions that work across a variety of channels, including emerging technology, data and analytics. The critical mass and greater range of capabilities required by agencies to meet those challenges have become increasingly important, and are driving this decision. We understand and respect the tradition of creativity and innovation that lived for many years at Lowe Roche, and are looking to find opportunities for its clients and employees at other IPG agencies in the market."

The spokesperson added that recommendations have been made to Lowe Roche's clients to direct their business to other IPG agencies in Canada, which include FCB, MacLaren McCann and Marketel. Efforts are underway to relocate current staff, which has numbered between 30 and 50 people in recent years, to those other agencies, though the success of that will largely depend on if clients do decide to keep their business within IPG.

When contacted, co-president and chief strategy officer Jeff Dack echoed the sentiments in IPG's statement.

The news comes after a tumultuous beginning to 2015, when it was announced Monica Ruffo, the agency's then-CEO, had left, though no exact reason was given for her departure. Ruffo had taken over the position in 2011, when the agency's founder Geoffrey Roche decided to step down.

Roche himself says that the agency that bears his name will leave a legacy of fostering the careers of many talented creatives and a number of awards (including several wins at strategy's Agency of the Year), but says its operations have been faltering since its acquisition by IPG.

"Certain multinationals are acting like unskilled bakers, folding everything into everything, hoping that'll make a great cake," he says, pointing to recent mergers and agency absorption. "They're trying to downsize them as much as they can, and without a pretty dramatic rethink of what they're doing, I think that's a tough business for people at these agencies to make a go of. Especially when the philosophy seemed to be if it's not working after more than two meetings, then close it."

Roche places the fault for the closure on IPG, and not on the management team that took control of the agency following his departure.

"This is a thing that was broken three years ago, not recently," he says. "To be perfectly frank, I think they completely screwed it up because they had no desire to use it as an opportunity to test a lot of different ways to repurpose an agency for today's Canadian market. And IPG thought they knew better from New York. People will ask why I didn't stay, and my response is that I didn't think I could do it under control of IPG."

In April, managing partner Marie Lise Campeau and Dack were both promoted to co-president positions to take over management of the office. Within a week of that announcement, the agency laid off an undisclosed number of staff, including ECD Jane Murray and its full financial team. The agency also lost ACD Gail Pak to Zulu Alpha Kilo in July.

The move also comes after a number of changes on the global front to parent company Lowe and Partners by IPG, including merging it with Mullen in the U.S. to create Mullen Lowe Group.

Ed note: this story was updated on Sept. 16.