KBS Sports and Entertainment launches
The division will tap into the space through activations and working with other agency "specialisms."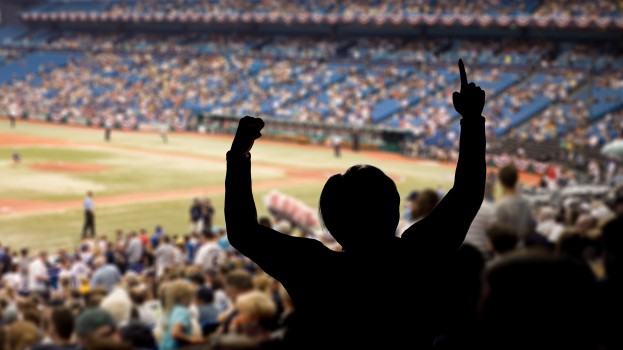 KBS has launched a new specialized division focused on helping clients leverage opportunities in sports and entertainment across North America.
KBS Sports and Entertainment will be led in Toronto by Jason West, formerly EVP of client services, and in New York by Jason Banks, formerly group account director. Both will take on national managing director titles and report to Steve McCall, CEO of KBS Canada.
West joined KBS Toronto last year following the acquisition of Capital C, where he had been since 2010. Prior to that, he spent more than four years as director of marketing and corporate sponsorship for NFL Canada.
The new division will bring strategic and creative expertise to activitions in the sports, music and broader entertainment spaces, as well as retail engagement and other experiential initiatives. While focusing primarily on experiential activations, the agency plans to also incorporate broader branding, content and social strategies as needed.
"We'll operate and speak for the voice of brands in the Canadian marketplace," West says. "When you look at some of the shops in this space already, some will fall on the side of representing the property and others will work on the side of brands. We look at this as an extension of a lot of the work we have already been doing for clients, and will fall largely in the activation space, but being under the KBS banner, we can differentiate, especially when it comes to adding in content creation, and draw from a deep pool of resources that others can't."
Although the new division, which currently has under 10 staff between its two offices, will operate separately from KBS and have its own roster of clients, it will also work with KBS and its other "specialisms," according to a release. Those other specialized offerings with a footprint in Toronto include social media agency Attention, PR and communications agency Kwittken and tech-focused KBS Spies and Assassins. It will also wok with media agency The Media Kitchen and start-up investment arm KBS Ventures internationally.
The launch of the new division, according to a release, comes as a result of success the agency has had previously tapping into sports and entertainment, including for P&G's SK-II anti-aging cream, Luden's throat lozenges, The Keg and with BMO for its activation as a sponsor of The Amazing Race Canada. SK-II and Luden's will continue to be clients for the new division, as well as Nike in the New York office, with more new business announcements to come and growth from existing KBS clients.
In March, KBS launched a new office in Shanghai to join its other offices in Toronto, Montreal, New York, Los Angeles and London.
Image courtesy Shutterstock