Which Canadians won Clios?
A roundup of this week's winners, from Leo striking Gold to Lg2 being the most awarded Canadian shop.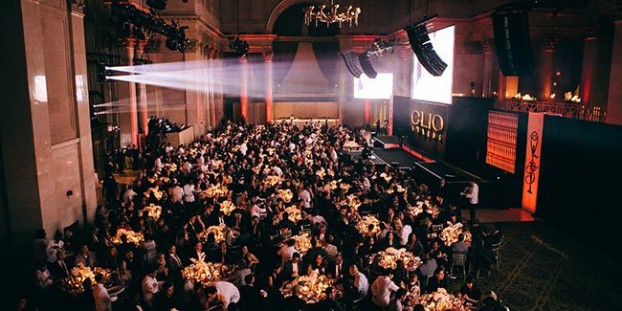 Canada's still got it. This year, it walked away with 19 Clio awards, which were announced (in different categories) each day of this week. The actual awards show will take place on Sept. 30 in New York, where the prizes for Agency of the Year, Network of the Year and Grand Clio, among others, will be awarded. That night, six agencies and one company from Canada will pick up a Gold, nine Silver and nine Bronze prizes on stage. Here is a roundup of the work that won some medal this week.
Update, Oct. 5, 2015: Lg2′s performance at this year's Clios earned it Agency of the Year honours for Canada. The "Agency of the Year x Country" award is a new addition to the Clios this year, given to the top-performing agency from each of the top 15 entrant countries based on points given for each award that it wins.
Monday (two Silvers, two Bronzes):
Lg2 took home two awards on Monday, one Silver for a print campaign for Farnham Ale & Lager, and a Bronze for a TV spot for the Société de l'assurance automobile du Québec. The former creative, "A Bit Bitter," used the clever play on words to describe both the taste of the ale as well as the bitter relationship dynamics between man and woman, as well as football teams.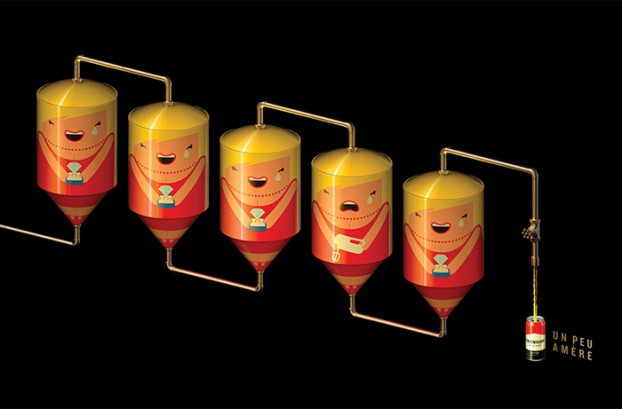 The latter winner, "Tied," is a spot that begins with a man picking up his car keys (which is attached to a long thin rope) from a bar counter. It follows the negative ripple effect that takes place when a person drinks and then drives. Each time, the rope is attached to a person or object in the scene, demonstrating that "It's all tied to one decision."
Production house The Embassy in Vancouver picked up a Silver for its editing work on a spot called "Airlift Drift," which was produced for Pennzoil. The fast-paced spot demonstrates the performance of the motor oil by showing a 707hp Dodge Hellcat Challenger racing through a city's empty streets.
And finally, FCB Toronto went home with a Bronze for the Ontario Tourism Marketing Partnership Corporation's "Invade" during the Pan Am Games. In the spot, a ballerina dances as a remixed rendition of the song "Ready or Not" plays in the background, and is cut to scenes of athletes invading Toronto.
Tuesday (one Bronze):
Leo Burnett snagged a Bronze Clio for its work with Raising the Roof. The "Humans for Humans" campaign was created to "change the conversation" on the homeless and how the public perceives them. At the core of the campaign, spots featuring emotional reactions of homeless people reading mean tweets demonstrated that many people don't understand what it's like to live on the street, and urges humans to work together to help change the conversation.
Wednesday (one Gold, five Silvers, four Bronzes):
Leo Burnett struck Gold on Wednesday, picking up the top prize for its work with Bell Media's TSN. The campaign, "Kings and Queens of the Court," promoted the channel's coverage of the U.S. Open tournament, and saw local tennis courts painted with massive, visually striking murals using 15,000 yellow balls. The agency also walked home with two Silvers and a Bronze for each of the three murals created for the campaign, "Eugenie," "Serena" and "Milos."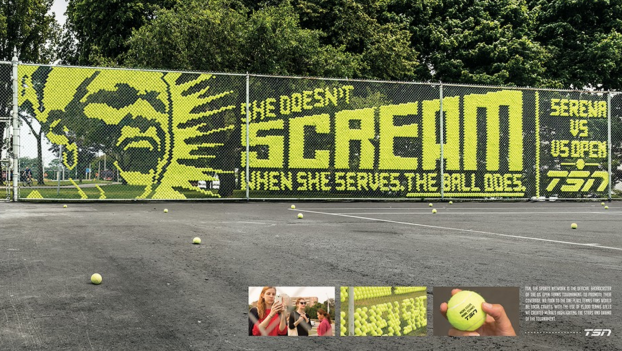 Lg2 picked up a Silver for Farnham Ale & Lager's "A bit bitter" campaign (see Monday above), and three Bronzes for each of the different print ads "Fisherman," "Spouse" and "Soccer."
Rethink went home with a Silver for the radio spot "Loss of Yards," which was created for The National Coalition Against Racism in Sports and Media, and which questioned the treatment of Native Americans in sport.
And finally, Lucky Iron Fish picked up a Silver for its public relations work in the "Lucky Iron Fish Project." The company creates pieces of iron in the shape of a fish – a good luck symbol in Cambodia – that can be placed inside cooking pots to transfer iron into food. The idea first came from PhD student at the University of Guelph, Christopher Charles, as a side project, and was later turned into a company, with another Guelph PhD student, Gavin Armstrong being brought on as president and CEO. (The project was a controversial winner in Cannes when it was awarded to Geometry Global in Dubai.)
Thursday (one Silver):
Rethink took home a Bronze on Thursday, for its digital out-of-home work for Uber. A spot shows Uber helping those without a designated driver by giving the night-owls a breathalyzer test on the street (via its "Uber Safe" kiosk, which measured their alcohol level) and immediately ordered a free Uber cab if it was above the limit.
Friday (one Silver, two Bronzes):
Sid Lee picked up the final Silver for the week for its innovative work with Réno-Dépôt. The agency created the "Sky Swatches" campaign, which saw billboards (that featured paint swatches) change colour to match the hue of the sky behind them.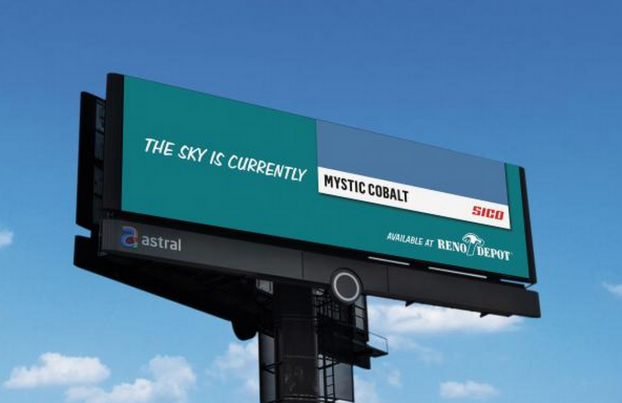 In addition, Lucky Iron Fish picked up another award for its life-saving pieces of iron fish (see Wednesday above), this time a Bronze for the design of the product. And Lg2boutique walked away with a Bronze for its corporate identity work for Item Decor.