Canadian Tire launches m-wallet
The iconic retailer enables in-store payment via an app, adding a gamification element to shopping.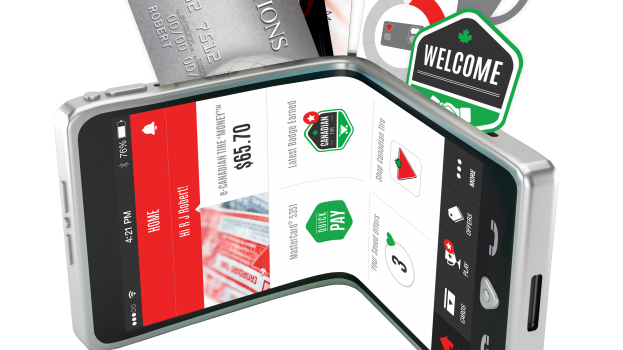 Canadian Tire has dipped its toes into the increasingly popular world of mobile payment with the roll-out of a new app.

The Canadian Tire mPay & Play app enables members of the retailer's Options MasterCard program to pay for items in-store with the app, while adding a gamification element.

Consumers can earn "badges" by using their Options MasterCard when grocery shopping or purchasing things from Canadian Tire Corporation-owned Sport Chek or Mark's, for instance. Once a member has earned 10 badges, they can get 10-times bonus Canadian Tire money (in addition to bonus money earned by using the MasterCard at the retailer.)

"We knew that the app needed to be more than just a payments app; it needed to engage our customers and strengthen their affinity to Canadian Tire," said Mary Turner, president, Canadian Tire Financial Services, in a release.

The new app follows the digitization of the retailer's iconic Canadian Tire money last year (although the paper version still exists), with the roll-out of its My Canadian Tire "Money" loyalty program, enabling customers to collect e-money through an app, key fob, card or through the Options MasterCard.