Virgin Radio goes to work
The station positions itself as an office morale booster its latest Montreal campaign.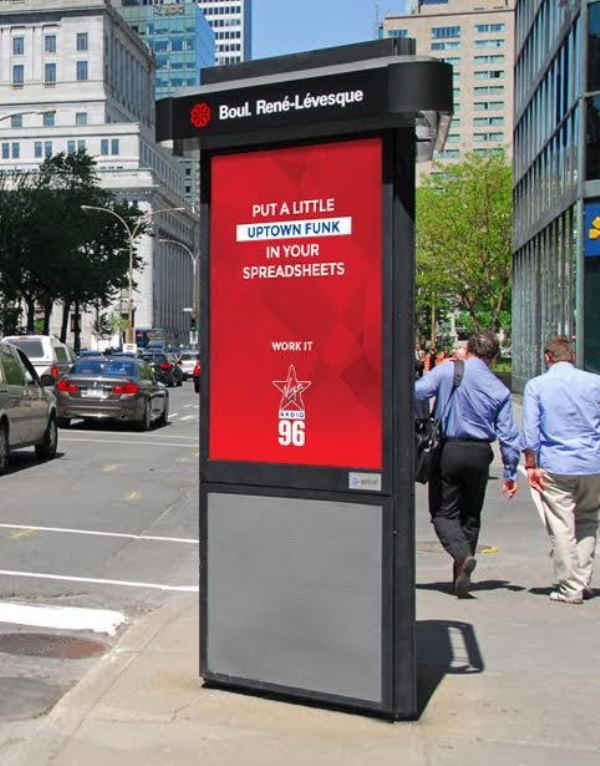 Virgin Radio is hoping to solidify its position as the station of the workplace in Montreal with a new campaign showing the magic of good music.

In the new "Work It" campaign, led by agency Les Évadés, TV spots show a cranky boss being put into a trance-like state by listening to the station – and softening up on his employees as a result.

The ads will run on TV and in Cineplex movie theatres. The campaign also includes OOH and radio spots, all targeting the Montreal market through Bell Media's owned channels. In the radio spots, typical workplace noises (like a photocopier or stapler) transition into popular songs, boosting the overall office vibe.

"They are number one as a station to listen to in the morning and during work hours and they wanted to keep it that way because the competition is pretty fierce," says Jack Latulippe, creative director at Les Évadés.

The new campaign hopes to use some humour to promote the station's crucial role in office morale.

The campaign is an evolution from last year's push, "Approved for Work," also led by Les Évadés. Those ads showed office workers responding to questions with inappropriate phrases (like "Talk Dirty to Me") before that song played.