Stimulant presents: passion projects
Check out the cool stuff these creatives have been up to in their spare time.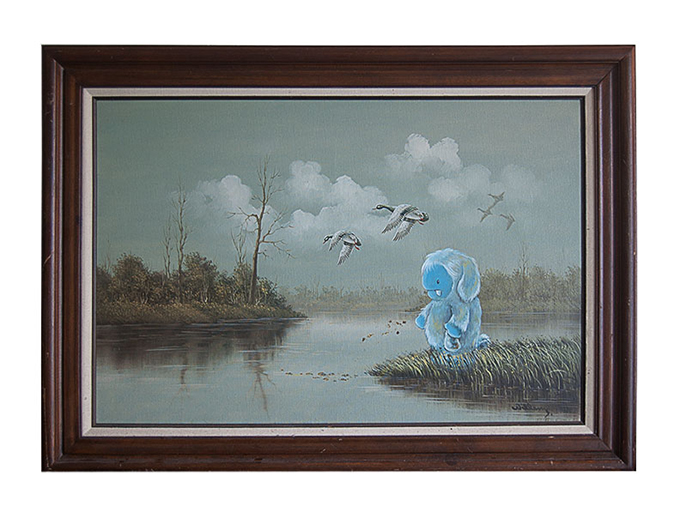 This story appears in the October 2015 issue of strategy.

Creative folk work at creative agencies. No surprise there. What is surprising, though, is the sheer amount of energy they have left at the end of the (sometimes 14-hour) day to toil away at their side projects/hobbies/personal amusements. Every other week, strategy's creative sister site stimulant features a "Passion Project" from a person or agency, profiling various creative forces from Etch A Sketch virtuosos to culinary entrepreneurs. Here are some of the more popular projects that have come out of the woodwork over the past few months. Make sure to pop over to StimulantOnline.ca to see more weird and wonderful things keeping creatives busy outside of work (and don't be afraid to share yours by emailing jhorn@brunico.com).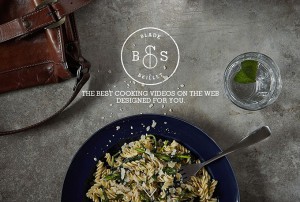 Stylish startups
You can scour food porn sites and drool over their perfectly photographed dishes all day long without ever really learning how to replicate the food fantasies in those images. But Blade & Skillet wants to change that and get more people in the kitchen with its library of simple and fast cooking videos. They take about three minutes to watch, and most of the dishes take the same amount of time to prepare. The man behind the site (and in front of the camera) is Dorian Burns-Coyne, an ex-ad man who once worked at agencies like John St. and Leo Burnett, but left the biz to create simple, stylish video recipes that cost only $1.95 per month (for full site access).
Meanwhile, from cooking to clothing, Smithery is a online boutique that was launched by John St.-er Mavis Huntley and her partner-in-fashion Rena Rutkauskas earlier this year. Contrary to some clothing retailers' belief, not every garment falls perfectly on our bodies. We're not all stick-thin, waxed and manicured mannequins. And that's precisely the idea behind the e-boutique, which is a portal that teaches women how to figure out exactly what their shape and size is, and then helps them shop for clothing that fits.
Sketchy artists and monster paintings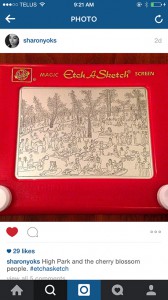 Some see art simply as it is. But that's not Teresa Leung. She sees monsters in paintings, specifically those found in thrift shops and garage sales (and could easily have once lived on the walls of a roadside motel). The senior art director at Calgary's Trigger takes forgotten paintings and draws colourful creatures reminiscent of Where the Wild Things Are on the banks of painted rivers, where they like to feed ducks and take baths. Sadly, she's not selling her creations yet. They're enjoying their home in her apartment, but maybe one day they'll be up for grabs (if enough people bug her).
Then there's Sharon Yokoyama, a content producer at Taxi Toronto. She's a different type of artist, but also one who brings life back to a forgotten item (in her case, the Etch A Sketch). She creates brilliant illustrations of places like High Park and the cityscape as seen from the Toronto Islands (water ripples included). If you've ever tried your hand at the mechanical drawing toy, you'd know the most difficult thing is to draw curves. But that's all we see in a park portrait of people playing table tennis, hula-hooping and DJing in the park. Now, if she were to add Waldo to the scenes – that would make our day.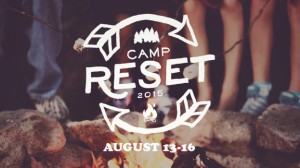 Adult (only) experiences

Peter Pan and his posse would do well at Camp Reset. The fantasy of never growing up came to life this past August when the camp that bills itself as a "digital detox" opened its doors at the Ecology Retreat Centre in Ontario. The adult camp (which runs again in the summer of 2016) bans devices, replacing "Instagram for scavenger hunts, emojis for colouring books, and email for letters to our younger selves." What's more, one of the founders (a group of young Torontonians) is Emma Brooks, a Zulu Alpha Kilo digital strategist.