McDonald's means business in Montreal
Some tough negotiations with the Habs' newest player go down in the spot for the QSR's latest menu item.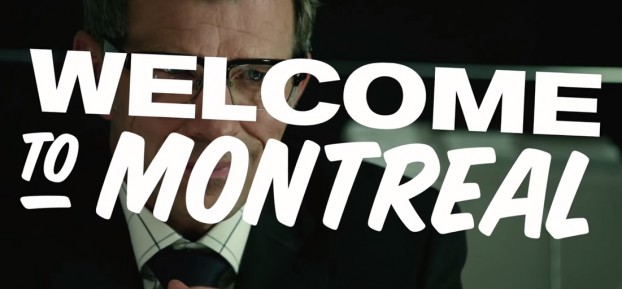 What's more Montreal than a smoked meat poutine?

How about a version endorsed by Montreal Canadiens newbie Jeff Petry?

To help kick off the beginning of the NHL season, McDonald's has introduced the "Petry-Approved Smoked Meat Poutine," made with smoked meat from Lesters Foods, pickles and mustard (along with fries, cheese curds from Saputo and gravy, of course).

To promote the new dish, which premiered in participating Quebec locations yesterday and will be available for the next few months, Cossette created a video spot detailing how the poutine came to be. Featuring Petry – previously an Edmonton Oilers player – and Canadiens general manager Marc Bergevin, the campaign focuses on tough negotiations between the two for Petry's arrival in Montreal (a deal that could, evidently, only be sealed with smoked meat on traditional poutine).

"We wanted to play on the fact that it's his first season in Montreal," Carl Pichette, Eastern marketing manager for McDonald's Canada says of choosing Petry for the spot.

"It was a good way for us to leverage [that] and say a warm welcome to a guy from Michigan who sets foot in Montreal," he says. "It's all about creating a great story for the consumer."

Creating menu items based on regional preferences is also key to McDonald's consumer-centric approach, he adds.

The TV spot will be running in 15- and 30-second versions, as well as at the Centre Bell, where the Canadiens play. A 60-second online version is also on YouTube. McDonald's teased the menu introduction with a dramatic movie-trailer style online video in the lead-up to Oct. 13.

The promotion also includes in-restaurant merchandise, radio and social media, with Tribal DDB on digital and OMD handling media.

McDonald's has been a Canadiens sponsor for 25 years and has been releasing limited-time menu items with players for the past two years. Last year, the QSR launched limited-time offer sandwiches in Quebec with Montreal Canadiens players Brendan Gallagher and Daniel Brière, and earlier this year, the "Max 67″ with Max Pacioretty.

Correction: This article originally stated that the smoked meat for McDonald's limited time menu item is being provided by Lester's Deli, when it is in fact from Lesters Foods. Strategy regrets the error.