Scotties goes beyond nose-blowing
A new campaign in the Quebec market highlights the many uses for a simple tissue.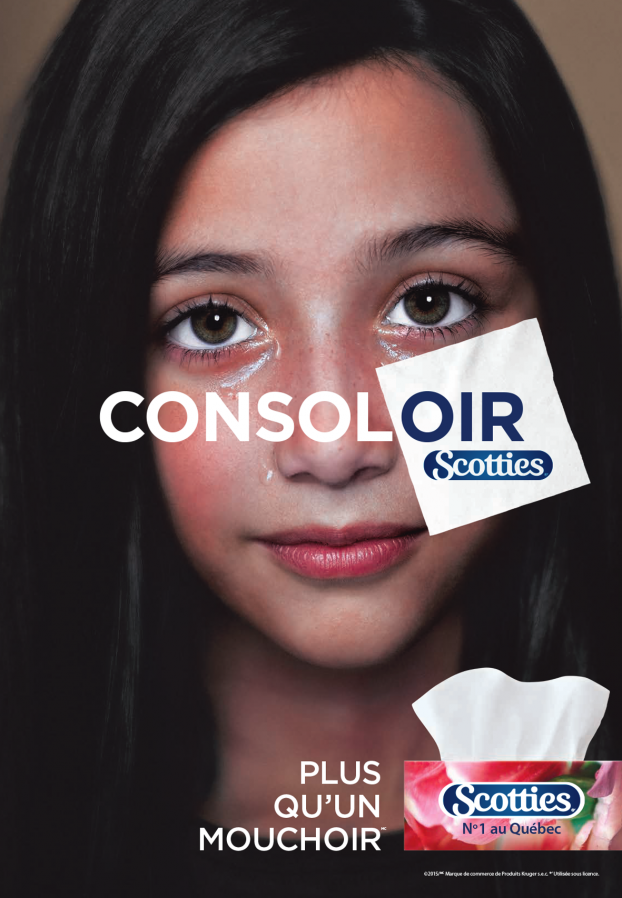 Sometimes a tissue is more than just a tissue.
To help show the importance of a fairly simple product, Scotties and Havas Worldwide Canada have created a new OOH and print campaign specifically for the Quebec market.
The campaign uses newly-created words such as "Essuyoir," "Maquilloir," and "Consoloir" over close-up images of faces to help show the meaning a tissue can truly have (as a wiper or consoler, for instance).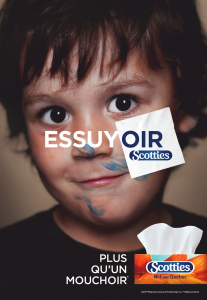 The campaign includes Scotties' new brand tagline, "Plus qu'un mouchoir" (or "More than a tissue"), which stemmed from consumer research showing that people have various uses for the everyday product, says Nancy Marcus, corporate vice president, marketing at Kruger Products.

The tone of the campaign was meant to highlight Scotties tissues as an important part of every woman's arsenal, she says.

"[The campaign] leveraged the insight that Quebecers often coin new words," she adds, along with playing on the French word for tissue, "mouchoir."

Scotties will soon launch a different campaign based on the product's versatility in English Canada, handled by John St. Like its other brands, such as Cashmere, Kruger has a different agency partner for Quebec, which Marcus says is important to reach that market's distinct audience.

Scotties tissue is currently the market leader for tissues in Quebec, according to Marcus.

The campaign will run until the end of the year, with Maxus Canada on the media buy.