Athlete of the Year: Kyle Lowry a slam dunk for brands
How the Raptors superstar has made his mark beyond the court.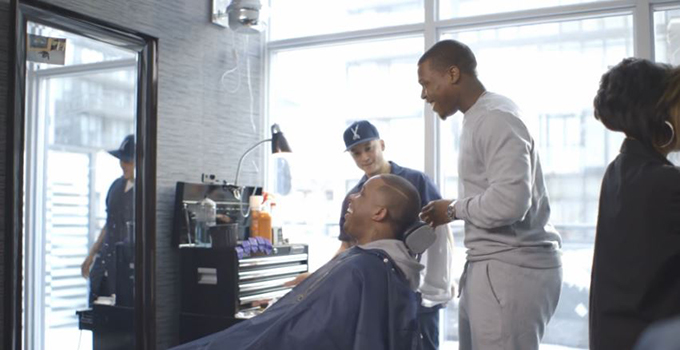 We've already rolled out our 2015 Brands of the Year, taking a look at the brands that had a big impact on Canada this year. Now, check out the up-and-comers who we predict will shake up the country in the years to come. Be sure to check out our earlier looks at Desjardins, Epic Meal Time, Smoke's  and Sport Chek, and keep an eye out for more trending brands from 2015.
This story appears in the October 2015 issue of strategy.

When the Toronto Raptors' Kyle Lowry was a starter at this year's NBA All-Star Game, he was also at the tip-off point of becoming a key player for some Canadian marketers.
In the months following that February game, the 29-year-old point guard signed several endorsement deals and partnerships with major brands, turning the Philadelphia native into a true Canadian star.
Lowry inked a two-year sponsorship deal with retailer Sport Chek (a strategy Brand of the Year, see here) in February, making him part of the brand's "#MyNorth" clothing line and campaign.
Most recently, Lowry formally signed a deal with BMO (which also has deals with NBA players Andrew Wiggins, Kelly Olynyk and Tyler Ennis).
Back in March, Lowry worked with BMO and MasterCard Canada for a "Priceless Surprises" campaign, in which the player surprised Toronto fans in the downtown barber shop Lowry personally frequents. The fans got to see a Raptors game from MasterCard's suite at the Air Canada Centre, and a video spot, created by MacLaren McCann, captured the whole experience.
"I think there's no debate that Kyle's stock was certainly on the rise and the relevance with the Toronto Raptors has never been stronger than it is now," says Milos Vranesevic, head of marketing for MasterCard in Canada.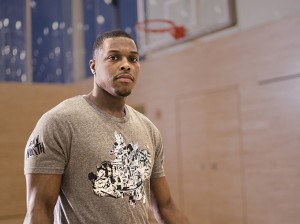 Lowry's personality, and sharing of a personal place and ritual, also helped MasterCard bring a more intimate approach to its "Priceless Surprises," he adds.

"I think he's very organic," Vranesevic says. "He's got a very warm character."

Indeed, Lowry's "multi-faceted" personality – a confident athlete and family man – made him right for Unilever's portfolio of men's products, says Jessica Grigoriou, marketing director for hair and deodorant at
Unilever Canada.

In February, Lowry helped the CPG co launch its Dry Spray Antiperspirants across its marquee brands including Degree, Dove Men+Care and Axe.

Then in April, the Degree brand launched a Twitter contest centred on giving a fan a taste of Lowry's favourite restaurants, hotel and more, with the winner getting a 48-hour VIP experience reflecting the player's life.

And what a good life it must be after the year he's had.