ConAgra tackles dinner decisions
The CPG co uses a multi-brand campaign to help solve the meal planning challenge.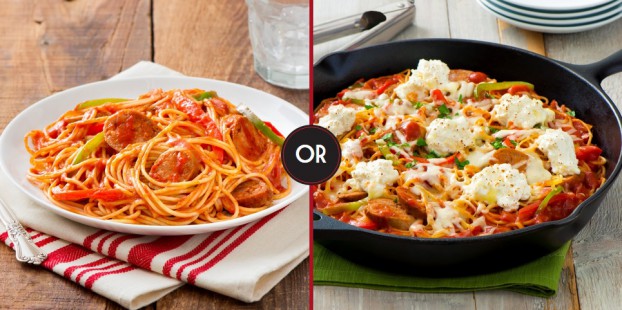 If you're currently thinking about what to have for dinner tonight, ConAgra Foods Canada feels your pain.
The CPG company has launched a new multi-brand program centred on helping Canadians decide what to make for dinner.
"Start Dinner Here," executed in-store at Sobeys, Loblaw's and Metro locations nationally and online, includes the company's Hunt's, Aylmer, VH, Pam and Manwich brands, along Marie Callender's, a new entrant to Canada.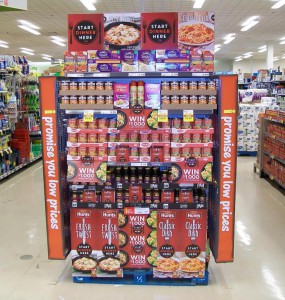 Along with POS displays, the program includes a microsite with recipes, featuring both "Classic Dishes" and "Fresh Twists," hoping to appeal to both traditional cooks and those with a more adventurous taste palate.
It also allows ConAgra to integrate its various brands (for example, Hunt's on the more traditional side, with VH's sauces for those who are more variety-seeking), says Ryan Fowler, brand manager for Hunt's and Aylmer at ConAgra.
"We sort of wanted to bridge that all together and cover all our bases," he says.
"Start Dinner Here" hopes to be an answer to Con-Agra's North American "Win with Dinner" survey in 2013, which suggested that 70% of moms decide what to make for dinner on the same day and only 15% know what they'll be having at least a day in advance.
Additionally, 59% said that they find in-store meal ideas useful.
"We also know that dinner is the largest and most valuable eating occasion to retailers," notes Sara Reda, shopper marketing manager at ConAgra Foods.
Led by Mississauga-based OSL Marketing, with The Hot Plate on recipe development, the program also includes social media and retailer contests. Additionally, ConAgra has been using a branded food truck and tent with sample recipes at grocery store parking lots.
"Con-Agra is getting bigger into these scale types of platforms," Fowler says.
Overall, programs like this one allow the company to offer complete meal ideas to customers and address the insight that many Canadian families struggle with coming up with ideas for what to eat, adds Reda.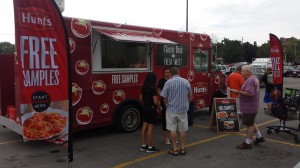 In addition, programs like "Start Dinner Here" allow ConAgra to support its retail partners by increasing shoppers' basket size, she adds. That's especially important, since research shows that dinner is the most valuable eating occasion for grocery retailers, she says.

The new program also follows up on the success of ConAgra's "Hungry for Football" program, which picked up a Bronze Shopper Innovation Award earlier this year.

For that program, ConAgra partnered with Loblaw's on displays with game-day meal ideas, bringing together its Orville Redenbacher, Aylmer Accents salsa, Manwich and Del Monte products.

This time around, POS materials were made to be more flexible for retailers of different sizes, Fowler notes.

This is also the first time that ConAgra has brought on an external partner, using pasta brand Catelli to help bring its meal ideas together.

"Start Dinner Here" will run until the end of November.