Lindt's holiday difference
The chocolate co takes a content-heavy approach, hoping to inspire consumers this holiday season.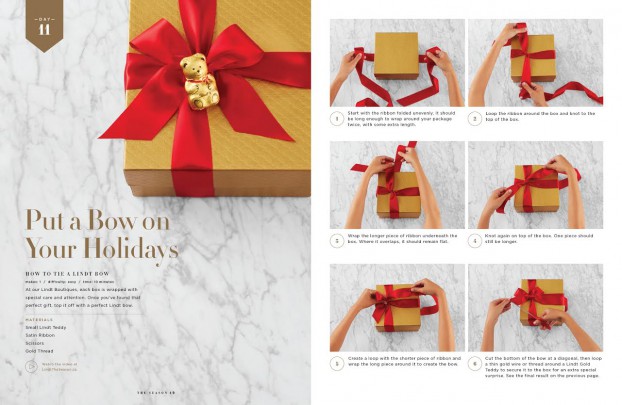 If you're looking to re-live the youthful excitement of getting an Advent calendar, Lindt's got you covered.
The chocolate company has launched a new integrated campaign in Canada all around how its various brands – including Lindor and Lindt Excellence – can be used during the holiday season.
"24 Days of Holiday Inspiration with Lindt," led by Toronto shop Grip Limited, is centred on different ideas for using the company's chocolate day by day, whether in recipes, holiday decor or just learning to taste it properly, as you would a fine wine.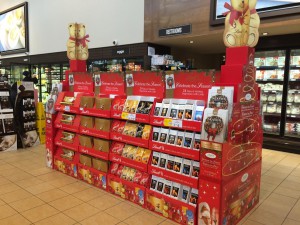 The central part of the holiday program is a new, free magazine featuring various ways to use Lindt products, including coffee, tea and wine pairings, recipes and crafts (such as a Lindor wreath).

The idea for "24 Days" is to communicate what the company calls the "Lindt Difference" – its brand promise of a more premium, better tasting chocolate – in a new way, says Mona Alishah, marketing manager at Lindt.

The nature of its products also means it has lots of potential content (such as recipes), and it wanted a way to share ideas with consumers in a new way. Alishah likens the new magazine to the LCBO's Food & Drink, which is product-focused but also meant to inspire customers to see what they can do with what's on the shelf.

In prior years, the company's holiday marketing has focused mainly on contests, such as winning a trip to Switzerland by entering a UPC code, but it wanted to move away from that this year.  Rather, it wanted to move to a more "conversational" strategy that would engage more with customers, Alishah says. "We don't want contesters, we want loyal consumers."

Along with the magazine, Lindt is using scalable POS materials to display the magazine and the products featured in it, to fit various sizes of stores, from the major grocers and department stores like Hudson's Bay Company and Sears to drug stores including Shoppers Drug Mart, London Drugs and Jean Coutu.

In addition to its retail partners, Lindt's 29 retail stores across Canada will feature the items from the magazine and extensive POS materials.

The program will also be digital, with a downloadable magazine and social media content, including stop-motion recipe videos created by Grip. The magazine will also be featured on the Rogers NextIssue platform and the videos will also be included on Canadian Living and Coupe de Pouce magazines' holiday sections.

Lindt will also execute sampling and an experiential component with a lounge during the Toronto Christmas Market in the city's historical Distillery District.