Autism Canada wants fresh eyes
The recently amalgamated organization has a new brand identity and campaign, centred on seeing the disorder differently.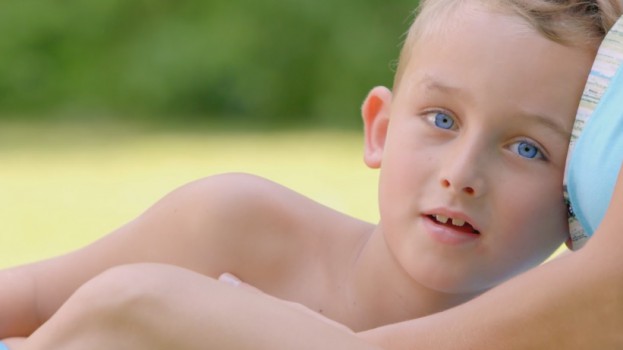 The newly-rebranded Autism Canada has launched an awareness campaign centred on its goal of getting Canadians to "See the spectrum differently."

Earlier this month, the Autism Canada Foundation and Autism Society Canada amalgamated into Autism Canada. Now, the organization is calling attention to its new website and resources with the new campaign, which seeks to educate people on what autism spectrum disorder is during October, which is Autism Month.

The campaign, led by agencies Projektor and Liberty & Co. Communications, includes a PSA spot showing families having a fun summer day, highlighting that people who live with autism and their families aren't so different from everyone else. Those included in the PSA are all real families affected by autism.

The PSA will run on TV and as pre-roll, and the campaign also includes digital ads. PHD led the media buy.

The idea of "See the spectrum differently" is to get Canadians to recognize the potential people with autism have, says Laurie Mawlam, executive director of Autism Canada. She notes that there are many more people out there who are like well-known professor and autism advocate Temple Grandin, and Autism Canada hopes to bring attention to that.

The campaign and new focus for the organization is also to help people understand autism itself better, including understanding repetitive behaviour that people with the disorder often have, Mawlam adds.

Prior to this rebrand and campaign, Autism Society Canada and Autism Canada Foundation relied for the most part on people seeking them out through social media and their newsletter, but the joined organization is aiming to be more proactive. "We have a quite rich following but together we are definitely greater than the sum of our parts," Mawlam says.

"We believe the prevalence of this disorder is going up exponentially," she says (the organization says that one in 68 children are affected).

Advocacy campaigns are especially important going forward to help gain support for families affected by the disorder, she adds. For example, in most of Canada, people with autism who have an IQ over 70 receive little to no support, she says. What's more, in the eight years following a Senate report outlining recommendations for supporting autism-affected families Canada, only one has been implemented at the federal level, she adds.