Brand Partner of the Year: Nutella's pairings
The sweet spread has stuck itself to Tim Hortons, Longo's and even a celebrity chef.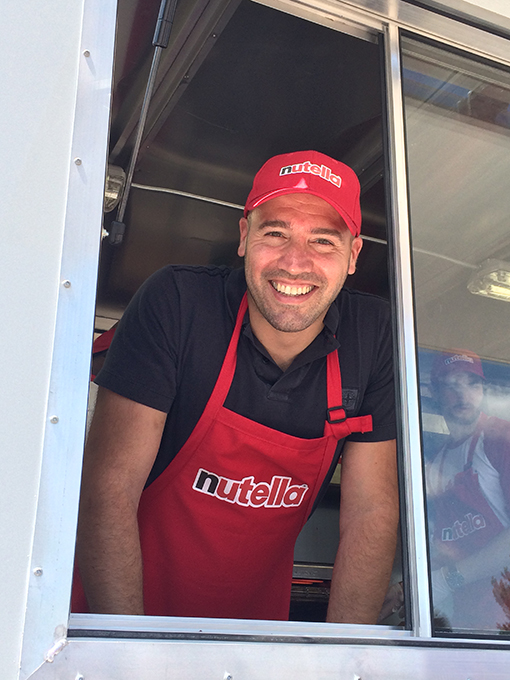 We've already rolled out our 2015 Brands of the Year, taking a look at the brands that had a big impact on Canada this year. Now, check out the up-and-comers who we predict will shake up the country in the years to come. Be sure to check out our earlier looks at Desjardins, Epic Meal Time, Smoke's  and Sport Chek, and keep an eye out for more trending brands from 2015.
This story appears in the October 2015 issue of strategy.
Like the delicious pairing that is chocolate and hazelnut, Nutella has been hooking up with other brands and integrating itself into Canadian lives all year.
In April, the Ferrero-owned brand and Tim Hortons partnered on a limited-time chocolate hazelnut donut and Nutella-filled pastry pockets, along with the QSR making the spread available on bagels.
Nutella has really leveraged the passion people have for the brand and their desire to share how they use the treat to move from a breakfast food to one that can potentially grow the mature chocolate spreads category overall, says David Grisim, a former CPG marketer and current CMO and SVP, brand strategy at Exact Media (which has not worked with Nutella).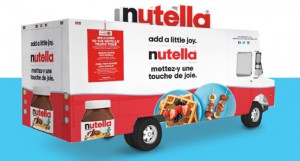 Not long after that partnership, Nutella teamed up with grocery chain Longo's for a pop-up kitchen serving crepes that use the spread, along with a social media campaign using "#NutellaMoments."

Then in June, the Nutella Truck Tour stopped in four Canadian cities. Boom! Marketing, Paradigm Public Relations, Noise, Touché! and High Road all worked with the brand for the campaign, which featured recipes and guest appearances from Italian-Canadian chef Stefano Faita.

At that time, it also launched the "Add Joy" microsite, where people could share their own recipes and play an interactive game for a chance to win a Nutella-branded "spife" (a spoon-knife hybrid), and it surprised Montreal and Toronto commuters with a Nutella breakfast.

Nutella's moves come a year after Kraft's chocolate peanut butter spread launched in Canada. This past July, Hershey also brought its Reese Spreads here.

"I'm sure [Nutella is] tempted to expand into other segments, and maybe they will one day," Grisim says. "But I think they've really owned that space so well."

Indeed, Nutella still dominates the chocolate spread category, according to Euromonitor. It has an 11% share of global spreads sales overall (including other spreads like peanut butter).

"I love to see brands that have really found that sweet spot – pardon the pun – of taking a great global property and making it feel very local," Grisim adds. "I think Nutella's done that in spades."