Dave Lafond departs Cossette
Melanie Dunn will take over responsibility for English Canada in the interim as Lafond pursues other opportunities.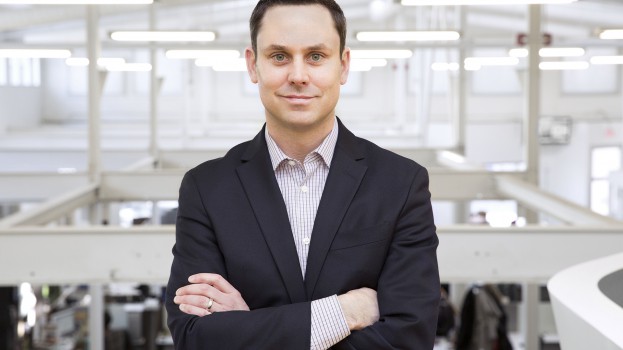 Dave Lafond has left his role as president of Cossette's operations in English Canada to pursue other opportunities.

Lafond joined Cossette as president of its offices in Toronto, Vancouver and Halifax just over two years ago after more than two years leading Proximity Canada. Prior to that, he spent 11 years with Publicis Canada, helping to launch its digital arm Publicis Modem.

"He was a good partner for me," says Melanie Dunn, president and CEO of Cossette Canada. "One thing he did extremely well was on-board new talent in strategy, creative and digital, so I thank him for setting us up with that."

In June, Dunn, at the time Lafond's counterpart in French Canada, was promoted to the role of president and CEO of Cossette Canada as Brett Marchand, president and CEO of Cossette, expanded his focus to across North America. While Dunn took on the leadership of all of the agency's offices in the country, Cossette's structure remained the same, with regional leaders retaining their positions and reporting to Dunn to ensure each office continued to act locally as part of a national team.

"We have these regions operating independently and growing their own business but also sharing resources and clients nationally, which is a huge asset," Dunn says. "We want to keep that structure because it's been working very well for us."

Dunn will take over responsibility for English Canada in the interim with support from Cossette's senior team. Dunn says the agency is also looking to fill her former role as president of French Canada and expects to make an announcement in the near future.

It's been an eventful year for Cossette, including several new additions to the agency made under Lafond. In January, the agency promoted Michael Milardo to ECD in Vancouver and hired Steve Groh as national brand director on the McDonald's account, which it followed just over a month later by adding Peter Ignazi and Carlos Moreno as co-CCOs. In July, parent company Vision7 restructured its operations to better capitalize on growth opportunities here and internationally following its 2014 sale to BlueFocus. In August, it brought on Craig McIntosh and Jaimes Zentil as creative directors in Toronto and earlier this week hired Lynn Chow as a VP and client lead in Montreal.

"We now have six offices," Dunn says. "Some regions are on fire and some are facing challenges, but globally, and that's how I look at the numbers as a CEO, we are doing extremely well. Our growth for the year is outpacing the industry, our digital and CRM practices have grown, so Dave's replacement will be really lucky to inhert that role."

On the new business side, the agency has won Groupe Media TFO, Business Development Bank of Canada and SickKids so far in 2015.