Up to the Minute: Quebec's new digital shop
Plus: Covenant House awards Taxi, and more news you might have missed.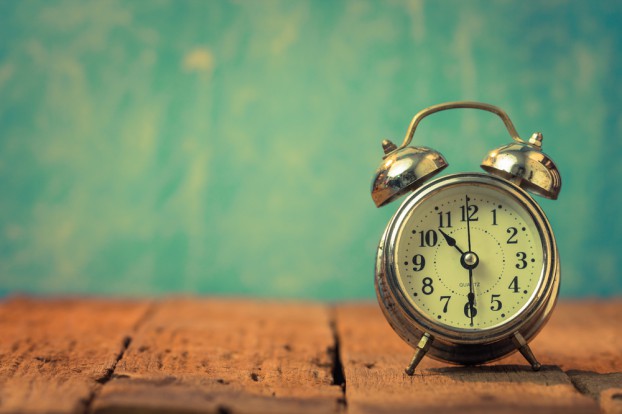 The marketing world never sleeps, which means there are bound to be things that fly under your radar. To make sure you're up to speed, here's some news you might have missed over the last week:
Hires, promotions and changes
Brunk, a new digital agency, has opened its doors in Montreal, founded by partners Christine Haass (the agency's head of digital strategy and creative) and Martin Cyrenne (account director and head of digital performance). Haass was previously at digital agency Able, and has also had roles at Sid Lee, Nurun, Twist Image and Cossette. Cyrenne has been a web analyst for Bell, Nurun, Sid Lee and Adviso.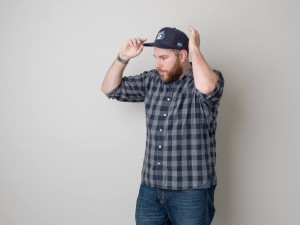 Halifax's Chester + Company has named two new leaders. Pierre Tabbiner (pictured, right) has been hired as creative director, having previously been an art director at the agency before leaving in 2013 for roles at Impact Marketing and Extreme Group. In addition, former director of client service Tyler MacLeod has been promoted to vice president, adding responsibility for agency operations to his existing roles leading its client service teams, strategy and planning.
Giants & Gentlemen has hired the senior creative team of art director Mike Lo Nam and copywriter Abeer Verma. The pair join from Y&R and have been brought on in response to new projects from current clients including RBC, Fisherman's Friend and the National Arts Centre.
Digital agency Klick has added three agency veterans to its senior ranks. Kevin Simcock and Brent Turnbull have been named creative directors. Simcock joins from Mosaic, and has also had stints at Cossette, Y&R, Havas and Budapest's DeepBlue. Turnbull, who has been moved to the CD role in Klick's biotech, pharma and medical division Katalyst, first joined Klick as an ACD a year ago from Y&R, having also worked for Havas. In addition, Stephen Biale has been hired as VP in charge of Klick's new science visualization practice. He joins from pharmaceutical marketing firm SciViz Communications in New Jersey, and was also CEO and co-founder of Hurd Studios, a creative studio focused on science and medical fields that was acquired by Grey in 2004.
PR firms Nata PR in Montreal and Deb McCain Communications in Toronto have announced they will be partnering on select national assignments. While continuing to operate independently, the two firms will utilize the other's knowledge of their respective markets and expertise in the beauty, fashion, lifestyle and entertainment sectors.
Hill + Knowlton Strategies has hired Pierre Killeen as a VP in Ottawa as part of the agency's public and corporate affairs team. Killeen joined the PR firm in August from Thornley Fallis Communications, where he was VP of public engagement.
Awards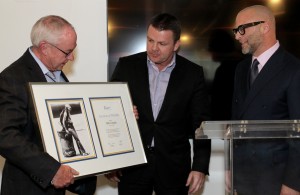 Last night, Taxi was given the "Keeping the Promise" award by Covenant House. The award, given to those who have made extraordinary contributions to the organization, was in recognition of 17 years of pro-bono work by the agency to raise awareness for the work Covenant House does supporting homeless youth. Bruce Rivers, Covenant House's executive director, says Taxi's work (including two editions of the "Sleep Out" event that saw famous faces and industry leaders spend a night in the cold) has been responsible for $284 million in fundraising.
The Epica Awards, the global creative prize awarded by a jury of industry journalists, has extended its entry deadline until Oct. 23. The awards will be given out Nov. 19 as part of the Epica Creative Circle conference in Berlin.
Around the globe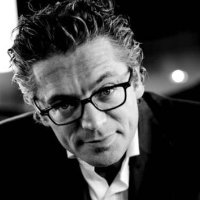 Havas Worldwide has hired Toygar Bazarkaya (pictured, right) as CCO for the Americas. The new role will see Bazarkaya, joining from BBDO New York, strengthen the agency's creative capabilities and encourage collaboration between offices in North and South America. In addition, Matt Howell has returned to Havas after a year as partner at design and tech consultancy Vermonster to take on the agency's global CCO position.
Media
Mondelez has wrapped up its media review, splitting the account between Aegis and Starcom MediaVest. Aegis will handle work in North America, Asia Pacific and Europe, with Starcom handling Eastern Europe, Middle East, Africa and Latin America.
A new report from eMarketer forecasts programmatic spending on display ads to increase by 62.4% year-over-year in Canada by the end of 2015, with 48% of all digital display spend, or $882 billion, being devoted to programmatic. The report predicts that by 2017, $1.5 billion will be spent on programmatic advertising in Canada.