Listen up, it's tea time
The Famous Five Foundation and Critical Mass team up to let people hear one of history's most important conversations.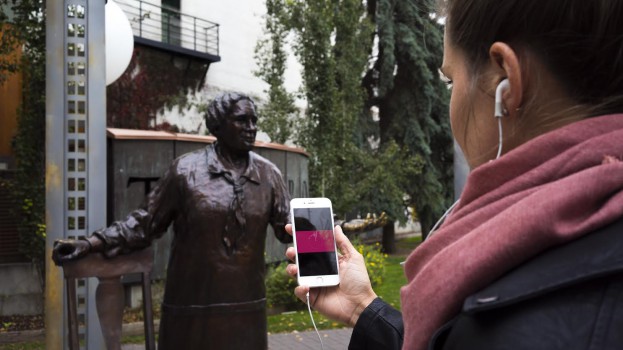 Ever wish you could have been a fly on the wall during some major historical moments?

As part of Persons Day yesterday, which celebrates the 1929 constitutional recognition of women as persons under the law in Canada, The Famous Five foundation, a Calgary non-profit, teamed up with Critical Mass to create a unique audio experience immersing Canadians into one of the most important conversations in our history.

The audio experience, "A Conversation of Consequence," hosted on the Famous Five Foundation's website, details a re-imagined 1925 "pink tea," when women at the time would discuss being recognized as persons. 

The "Famous Five" –  Emily Murphy, Irene Marryat Parlby, Nellie Mooney McClung, Louise Crummy McKinney and Henrietta Muir Edward – were those who drove Canada to accept women as persons, allowing women to hold seats in the Senate.

Critical Mass worked with a playwright to develop the script for the audio execution. The agency recorded the performance live with a specialized 360-degree microphone and the resulting piece uses binaural audio, or playback that allows the listener to hear the conversation in a more three-dimensional way (for example, picking up on distances between speakers and subtleties in the background noise).

Using binaural audio as opposed to flat audio or video was key to making the experience immersive and "perpetually relevant," says Jared Folkmann, group strategy director at Critical Mass in Calgary. "Sound isn't something that goes out of style," he says.

The idea was to also bring the lead-up to the 1929 "Persons Case" alive, adds Carolyn Robertson, chair of the board for The Famous Five Foundation. There are currently two monuments in Canada dedicated to the Famous Five women, in Calgary and Ottawa, but not everyone gets a a chance to visit those, she adds.

The foundation will be driving traffic to the site's experience organically through social and earned media.

Though the experience is relevant to all Canadians, the idea is to get young students listening in, Robertson adds. The Famous Five Foundation has future plans to work with school boards to ensure teachers are aware of the experience and have access to it. It has also gifted the audio to Heritage Park Historical Village in Calgary, which will be able to use it in educational programs.