Newsmaker of the Year: Riding the Uber wave
How the industry disruptor changed how we get around, and drove some successful brand partnerships.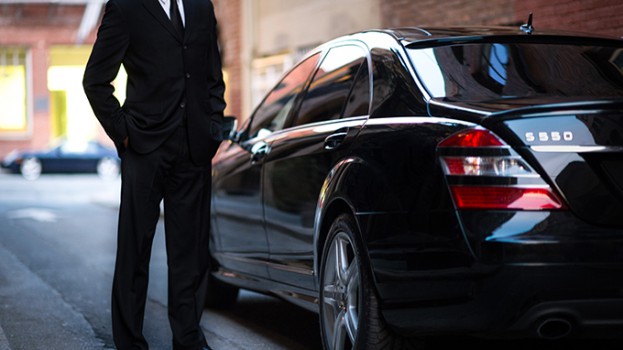 We've already rolled out our 2015 Brands of the Year, taking a look at the brands that had a big impact on Canada this year. Now, check out the up-and-comers who we predict will shake up the country in the years to come. Be sure to check out our earlier looks at Desjardins, Epic Meal Time, Smoke's  and Sport Chek, and keep an eye out for more trending brands from 2015.

This story appears in the October 2015 issue of strategy.

It took just nine years for Google to be added to the Oxford English Dictionary. Uber is six this year. That means it has three years to either beat or match the search engine's record. And based on its shoot to fame during the past year alone, we're willing to bet it won't be long until the ubiquitous ride-sharing app lands a spot in the lexicon.

The year 2015 was arguably when Uber went from small, but steadily growing player to behemoth brand that is (mostly) loved by the public, yet also seen, in the eyes of some cities and most taxi drivers, as a rabble-rouser that's threatening the traditional model. Not prepared to go down without a fight, the brand, currently valued at $40 billion, has been hosting protests and public petitions to convince politicians to keep UberX (its low-cost and non-luxury car service, which has 400,000 Canadian users and 16,000 regular drivers, according to the Toronto Star) on the map.

Partnerships have been a key ingredient to Uber's success, launching services like UberEats, where subscribers can have drivers deliver weekly curated menu items (from partner restos) to their doorstep. Closer to home, the Toronto-based arm (which launched in 2012) has partnered with companies to give back to the community. It teamed up with Roots to pick up second-hand clothing from people's homes and donate them to nearby Goodwills. And with non-profit Three Million Dogs, it delivered homeless dogs to people's houses and offices for 15-minute visits to create awareness for shelter pets. From MADD to Carnegie Mellon University to (Red), the list of social partnerships across 60 participating countries goes on.

While brand awareness has mostly been spread through word-of-mouth, the app has also been marketed in more deliberate and less-than-traditional ways. Uber worked with Rethink earlier this year to launch "Uber Safe," which helped out party-goers without a designated driver by giving them a breathalyzer test via a digital kiosk, and immediately ordering a free Uber if they were above the limit. That campaign later went home with a Bronze Cyber Lion at the Cannes Lions International Festival of Creativity.