Outward Bound's journey to mass advertising
The wilderness education co goes for realism in its first TV spot by Grip.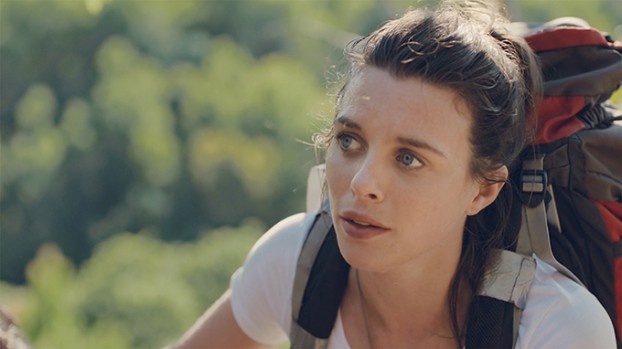 This story appears in the November issue of strategy.

Outward Bound Canada, a non-profit that provides outdoor education and leadership courses in the Canadian wilderness, is going for realism with its first-ever mass campaign.

In a new TV spot, developed by Grip, a woman in the middle of her own Outward Bound trek keeps muttering to herself, "Why did I do this?" as she regrets trudging through the forest, sleeping in a tent at night or being hit in the face by rapids. But at the end, her voiceover changes to, "Why did I wait so long to do this?" as she looks out over a cliff and sees where her struggle got her.

"There's things we say about Outward Bound that all of our alumni nod their heads at," says Joelle Anderson, national marketing strategist at the organization, about acknowledging the negative as well as the positive. "What we wound up with is something that struck a balance between adventure and the personal discovery we are built on."

In addition to the TV spot, Grip has developed social videos featuring interviews with Outward Bound alumni telling their own stories of the moment they realized what they can accomplish.

Outward Bound had not had a marketing director for nearly 10 years before Anderson joined in the fall of 2012, and this is the first broadcast campaign in the organization's 47-year history in Canada. Before this, it was focusing primarily on trade shows and direct mail, as well as some promoted social posts in recent years. But an opportunity for donated media space came when it partnered with Shaw Media through its SKIP program, which assists non-profits working with youth. Then, when the organization put out an RFI for an agency to do pro-bono work, the partners at Grip, who are Outward Bound alumni, immediately reached out.

Anderson says now that Outward Bound has overcome the cost of mass media, it's looking to drive awareness and fight some misconceptions about it, such as that it is only for at-risk teens. Its courses are open to everyone, and the fees are used to run charitable programs not only for at-risk youth, but military veterans dealing with PTSD, women who have been victims of violence and abuse, and aboriginal youth and young adults.

"We're seeing a surge in popularity for adventure challenges like Tough Mudder and Spartan Races, which shows us that people are craving adventure," she adds.