The Agency A List – Zulu Alpha Kilo: Creative to the core
How uncompromising values, commitment to creativity and bucking trends helped Zulu Alpha Kilo rise to the top.
The world needs more creativity," says Zak Mroueh, chief creative officer and founder of Toronto-based creative agency, Zulu Alpha Kilo. Creativity permeates every aspect of the shop's approach to business, whether that's thinking differently about how ideas can be inspired by mother nature (such as the recent work for Corona or Interac – see images in galleries below), finding a unique take on strategic planning or even the way Zulu works with clients (such as inviting them to be part of the creative process).
Mroueh points to a ParticipACTION campaign as a prime example of Zulu's creative approach. The videos, highlighting the issue that screen time takes away from playtime, feature a group of kids playing as the black screen encroaches on their physical space. The call-to-action at the end states, "Don't visit our website," bucking the convention of directing people to find more info online.
Ironically, website visits were up 344% as a result of the campaign, proving that twisting a convention can be a smart strategy.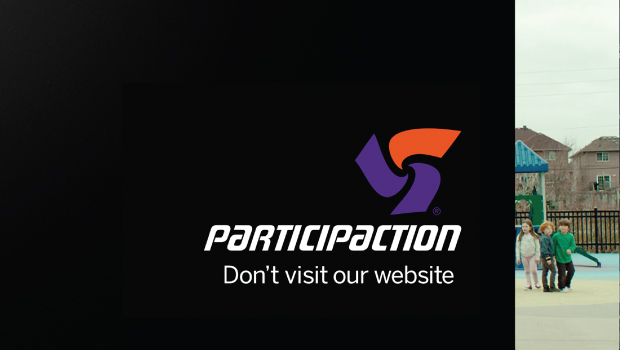 One of the secrets to the agency's success is the fact that it's highly versatile. From full brand transformations to creating rapid-fire continuous content for social platforms, Zulu is rethinking how brands connect with people, no matter what medium. "Our agency is truly set up to deliver across a multitude of platforms," says Mike Sutton, president of Zulu Alpha Kilo. "To break through the clutter in today's world, content and content distribution need to become an essential part of any sophisticated marketer's toolbox."
It's that versatility and the agency's creative reputation that helped Zulu pick up Silver Digital Agency of the Year at strategy's 2014 awards show.
"Zulu is hard to pin down," Sutton adds. "People have a hard time putting us in a box." The 70 staffers have expertise across multiple disciplines including digital and social media, strategy, design, branded content (through its Zulubot content division) and advertising. And it's an approach that's working, allowing the shop to count some of Canada's biggest advertisers among its top clients, including Bell, Interac and Corona. In fact, a study by Seevibes recognized Audi Canada as the number one most engaging brand on Twitter in the country, thanks to the Zulu team who manages Audi's social platforms.
"We like working with brands that want to challenge the status quo of their category," says Mroueh, pointing to a launch campaign created for the Aequitas NEO Exchange, a new stock exchange opened in Toronto, which competes against established players such as TSX and DOW. The launch campaign featured a hidden camera stunt in a grocery store, in which customers were prompted to pay more for bananas the instant they showed interest, mimicking what investors experience in equity markets due to high-frequency trading, a practice Aequitas curbs. "We pride ourselves on being an agency that can affect real change in an organization," he says. As a result, the shop continues to attract clients who are seeking radical change or to be mavericks in their respective categories.
Another thing that sets Zulu apart is its commitment to a set of uncompromising core values. Mroueh gives the example of saying no to speculative creative work – a contentious issue in the industry, as it is often an expensive undertaking for agencies during a pitch. A video created for this month's Agency of the Year competition (which shows other professional services' reaction to giving away their work for free) went viral, gaining worldwide views. Mroueh penned a blog post about the topic that's on a "#SayNoToSpec" website Zulu acted fast to create, which has been sparking reactions from creatives, clients and people in various other industries from social media. But the decision to say no to spec work was set forth five years ago, and is something Zulu hasn't wavered from since then.
Of course, that's meant having to walk away from potentially lucrative business, but he says potential clients respect that and often return with a real brief. "We believe it's irresponsible for an agency to redirect all of their resources to a spec creative pitch. Core client work suffers because of this industry-wide practice. We've made a promise to our clients that we won't do that", says Mroueh. And that dedication to client's business has helped the shop continue to grow annually.
Reflecting on all the change the industry has seen since Zulu opened its doors, Mroueh says "We live in an age of ideas. With all the media options and technology, there's never been a better creative canvas."
And you can tell, seven years in, that Zulu's only just begun to hit its full stride.
The Agency A List stories originally ran in the June Cannes issue, and the online updated versions feature video profiles.
---