Rain43′s growth forecast
A new strategy VP and operations director aim to foster the agency's expansion.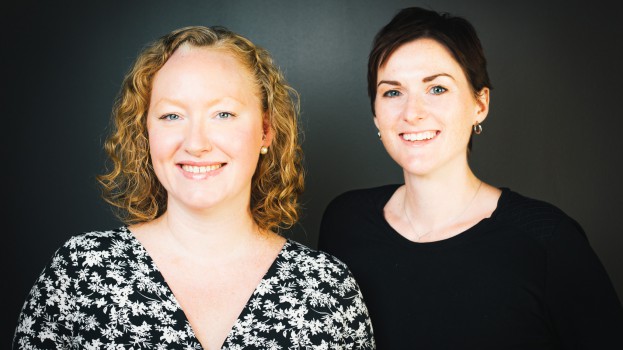 Rain43′s new HR and operations director Shawna Dressler (left) and VP, director of strategic planning Laura Davis-Saville.

Toronto's Rain43 is preparing for the future, with a pair of directors put in place to shape the agency's strategy offering and workplace culture.

Laura Davis-Saville has added VP duties to her existing role as director of strategic planning. In her new position, Davis-Saville will continue to be responsible for strategic oversight of all of Rain43′s clients, while adding more of a focus on new business opportunities and overall management of the agency and its growth plans. She'll also be leading the agency's new brand positioning, to be launched later this year.

Davis-Saville joined the agency in January from Lowe Roche, where she was the lead of the agency's strategic planning department. She has also held roles at BBDO (where she first worked with Rain43′s current managing partner Kevin Pfuhl) and Marshall Fenn. The child of creative directors Wendie Scott Davis and Rick Davis, Davis-Saville has grown up in the halls of the agencies her parents worked at, even contributing a headline to a Durex campaign when she was 14 while at MacLaren McCann with her father during "take your daughter to work day."

John Yorke, president and partner at Rain43, says the addition of new clients including Homewood Health, Sentry Investments and the Independent Electricity System Operator and doubling in size to 50 staff in 2015 has required the need for a new generation of leadership to help guide the agency into the future.

"When we launched, we were three guys who had run other agencies, and the immediate need was to build around what we could provide ourselves and what the short-term needs of our clients were," Yorke says. "Now, we have a much bigger client roster, which means bigger projects with bigger needs. Growing the agency means changing from being entrepreneurial and independent to becoming more established and being able to take on a larger breadth of work and expectations."

Yorke says strategy that links creative to results has always been part of  Rain 43′s offering, but clients demand for that clear connection and insight has grown.

"Real, authentic brand and business growth doesn't just come from an advertising solution anymore, so we're looking at building a holistic strategy team that can also solve brand problems and challenges in broader ways" Davis-Saville says. "There are other businesses, like The Garden, [that] have also begun to recognize that it's not always traditional advertising, or even digital or social media. There are other ways, and we're looking for expertise that goes beyond traditional to build into our strategic practice going into the future."

Rain43 has also hired Shawna Dressler as HR and operations director in a newly-created position. Previously at Zulu Alpha Kilo, Dressler will be tasked with developing a new HR and operations plan for current and future employees.

"We're in growth and expansion mode, so we're looking at everything from the bricks and mortar to the environment to the culture and putting a new operations philosophy in place so we can position ourselves to be the employer of choice for talented people in this business, because they're the people who can enable us to fulfill our goals," Dressler says.